The geographical heart of Sydney
There are few stones left unturned in this remarkable development. A rare opportunity to be part of this outstanding peninsula suburb, Sanctuary and its first stage – Landing – connect us with the environment with ease and generosity. Our quest to find balance and calm in our lives can be assured at Landing.
The Sanctuary Masterplan uniquely integrates a rich and connected living experience by embracing the site's natural elements. Its vast natural surrounds extend beyond the Parramatta River to Woo-la-ra Lookout, Newington Nature Reserve, Bellfrog Boardwalk, Newington Nature Wetland, Riverside Walk and the Birdlife Australia Discovery Centre – all on your doorstep to enjoy.
Explore the Sanctuary Masterplan
Use the map below to browse the extensive range of amenities planned for The Sanctuary.
*The contents of this map are for illustrative purposes only and are subject to change

THE RIVER ROOMS
The River Rooms are a collection of small shelters, or micro- venues, to be used for a variety of different activities ranging from restful and contemplative, to active and stimulating. Their very essence celebrates the idea of 'meeting place', creating the perfect synergy between the long term process of community building and community's place in nature.

THE ORIGIN TRAIL
Designed for the community and residents of Sanctuary and Wentworth Point, The Origin Trail takes residents through three distinct natural environments that reflect the landscape adjacent to the site. A key objective is to blur the boundaries between the site and its three distinct environments.

BIKE TRACK
Each section will be branded with unique way finding and distance markers to navigate people to each individual environment. Specific seating, rest areas and fitness activities/stops will allow people to stay and linger in places. People can actively engage with the natural attributes of their surroundings by running, walking or biking.

SANCTUARY WATER HOUSE
Transforming a disused wharf into a riverside café provides a tranquil space for the community to enjoy. Designed as an indulgent extension of the Sanctuary experience, Sanctuary Water House captures the essence of the Masterplan, merging nature with the built environment.

APPROVED LIGHT RAIL
The NSW State Government announced that Stage 2 of the Parramatta Light Rail has been given the green light with the Government set to allocate $50 million to the project in the state budget. Sanctuary have proactively taken this into consideration with the masterplan designed to accommodate the future light rail line to come through the site.

GLOBAL GARDENS
The Global Gardens connect residents with their homelands and with each other. Designed to grow as the community matures with the idea of sharing food from around the world, the Global Gardens provides residents and neighbouring communities ownable garden plots to tend. This makes conversation around gardening, food and its preparation, a source of connection.

THE SHARING SHED
The Sharing Shed supports the 'sharing economy' with re-use, interaction and education. Set up to be a one-stop shop and equipped with an array of workshop tools and equipment, The Sharing Shed is a place where like-minded people of all ages can come together to learn, create and exchange ideas.

RIVERSIDE WALK
It is Sanctuary's promise of nature-inspired wellness and the high value it places on community that will essentially define its success. Featuring a range of proposed on-site amenities, Sanctuary will serve the community for generations to come.

CENTRAL PARK
Central Park is a great destination for Sanctuary's residents and the broader community. Designed as a series of innovative indoor/outdoor spaces immersed in nature, Sanctuary's Central Park offers residents a range of ideal venues to host and enjoy activities both active and restful, such as public and private events, health and fitness programmes, entertainment, retail pop-ups, calm spaces and more.

PUPPY PARK
At Sanctuary, every family member is looked after, and your new puppy is no exception. Pet ownership encourages neighbourhood and community interaction, increases outdoor activity and positively contributes to mental health. A dedicated puppy park makes those daily walks hassle free with an on-site dog grooming facility to complete the picture.
Sanctuary is a highly anticipated community development located at Wentworth Point, just 16 kms from Sydney's CBD. This unique fully planned estate, which puts family, community and the environment at the heart of its experience, is set to be one of Sekisui House's most celebrated Australian residential developments.
The Sanctuary Masterplan uniquely integrates a rich and connected living experience by embracing the site's natural elements. Its vast natural surrounds extend beyond the Parramatta River to Woo-la-ra Lookout, Newington Nature Reserve, Bellfrog Boardwalk, Newington Nature Wetland, Riverside Walk and the Birdlife Australia Discovery Centre – all on your doorstep to enjoy.
The perfect balance between city and serenity
Sanctuary is a harmonious blend of Japanese design principles and Australian identity that connects people to their environment.
Trees are plentiful and essential to design. Homes connect with surrounding parks and public areas, linking residents whilst still maintaining their privacy. A healthy lifestyle is encouraged with outdoor settings being a hallmark of the community.
Ferry
2 minute walk to Sydney Olympic Park Ferry Wharf
Dining
Close proximity to cafes and restaurants.
Reserves
47.77 hectares of nature reserve for you to explore
Explore
45km's of Bike Paths around Sydney Olympic Park
School
2 min walk to Wentworth Point Public School
Light rail
Proposed Parramatta Light Rail

Retail & dining
Wentworth Point's Retail and Dining offering has grown with Pierside Shopping Centre servicing the locals everyday needs with IGA Supermarket, cafes and restaurants and services for the family. A new retail precinct, Marina Square opened recently and offers residents and the community stylish restaurants, fresh produce, bakeries and more.

Parks & recreation
When it comes to outdoor leisure, you're spoilt for choice, with surrounding parklands, walking and cycling tracks, the river for watersports, lookouts and extensive nature reserves. Neighbouring Sydney Olympic Park is the heart of Sydney's sport and recreation zone, and hosts major sporting facilities and world-class events and cultural attractions.

Education
Families can enjoy proximity to a range of public and private schools, including Newington College, Concord High School, Marsden High School, and the new Wentworth Point Public School which is within walking distance. As well Macquarie University is also just an easy 20 minute drive from Sanctuary.

Transport
Sanctuary is connected by a strong transport infrastructure. A range of ferry services, including the River Cat, put Parramatta, Abbotsford, Chiswick and Circular Quay just a short boat ride away. Increased bus services and connections for the region open up opportunities for work and play, and Olympic Park and Rhodes also enable rail connections to the rest of Sydney.
The heart of the home
Cook like a pro in your sleek, designer kitchen with state-of-the-art appliances and customisable cabinetry.
Bring the outdoors in
Entertain in style with a private terrace, outdoor kitchen and views to impress.
A montage of form and function
Stylish bathrooms boast sleek lines, quality fittings and smart, concealed storage.
Beautiful architecture and design
Generous floor plans, and light-filled spaces create room to move.
Serene, sophisticated living
Discover neutral palettes, contemporary finishes and simply spectacular views.
The outdoor lifestyle
Explore the outdoor pool, parklands, and walking and cycling tracks.
Resort living, every day
Reboot your sense of balance, with a gentle transition between work and play.
Life at the top
Enjoy spectacular views of Parramatta River, Wentworth Point and Sydney's CBD.
Home
Outdoors
Function
Architecture
Living
Outdoors
Resort living
Life at the top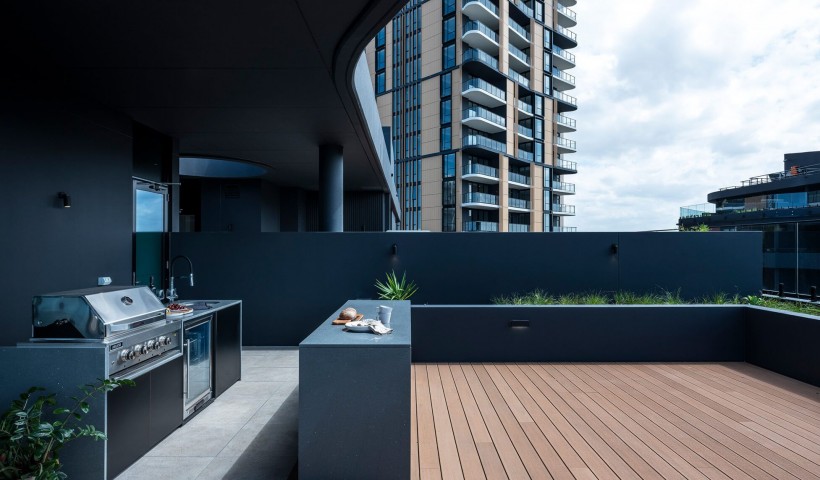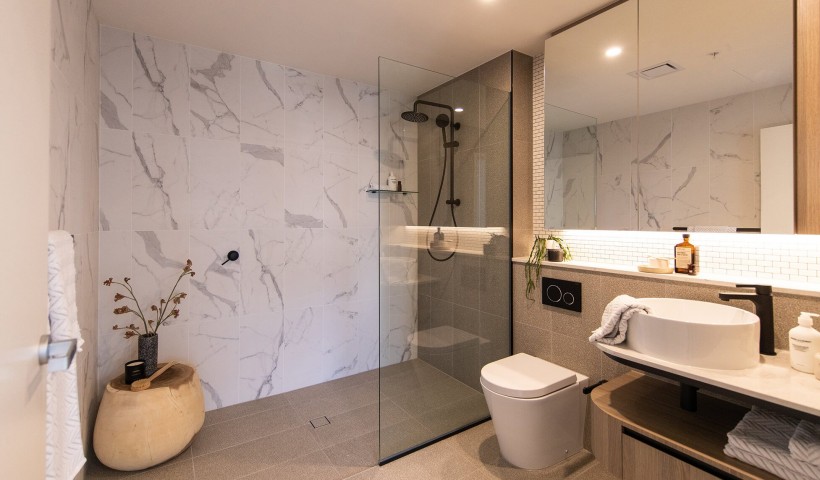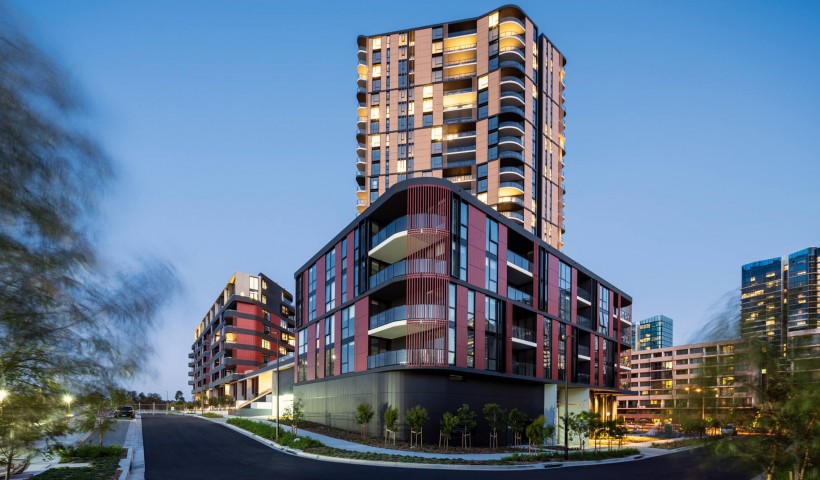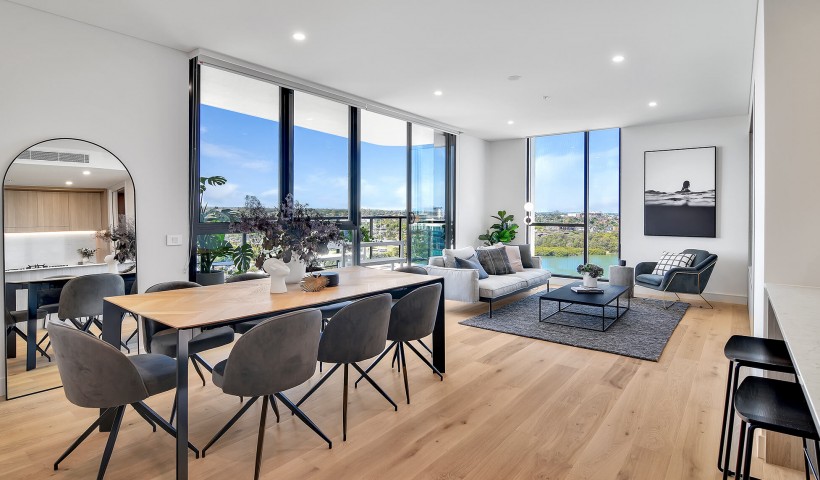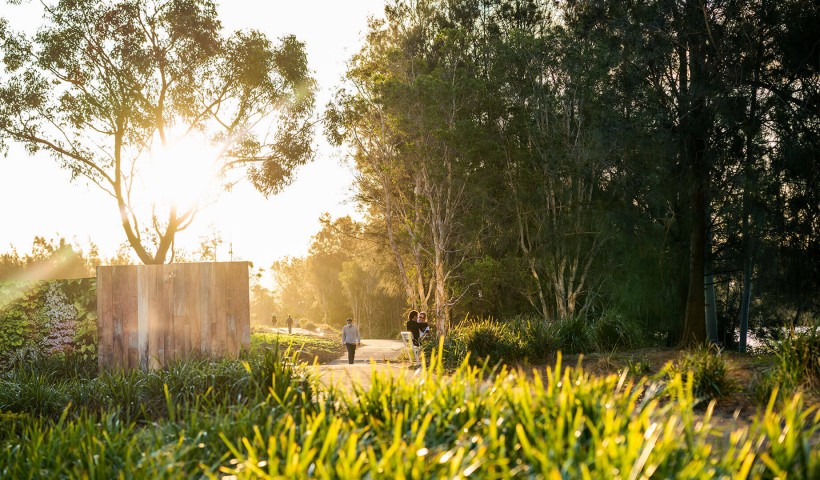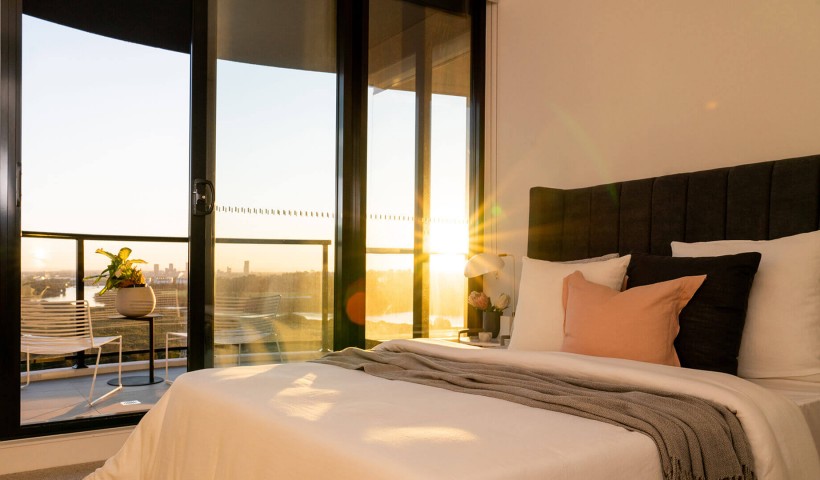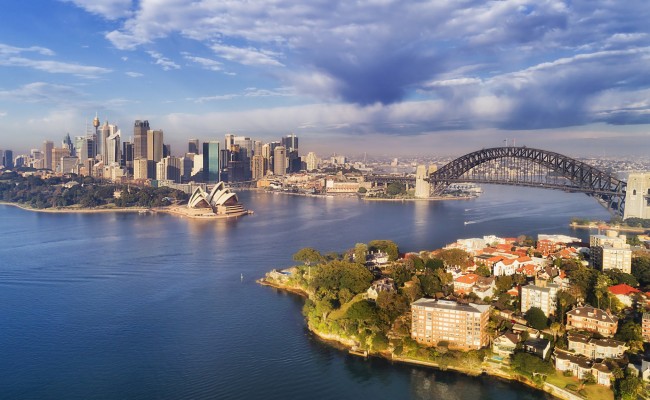 Work
Whether you work locally or further afield, Sanctuary takes the stress and time out of the daily commute, offering a robust transport infrastructure and an ideal location just 16 kilometres from the Sydney CBD. Less time on the journey means more time for play, and to spend with family and friends.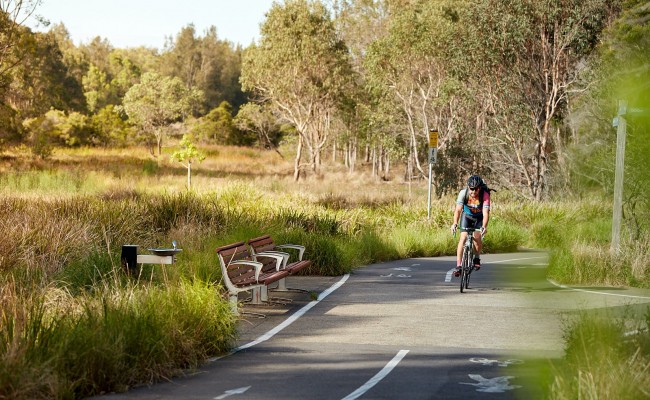 Life
Sanctuary leaves more time and opportunity to enjoy life, with its own resort-style facilities, as well as nearby parklands, cycle tracks, a thriving restaurant and bar scene and endless cafes. You also have all of the facilities of Sydney Olympic Park on your doorstep.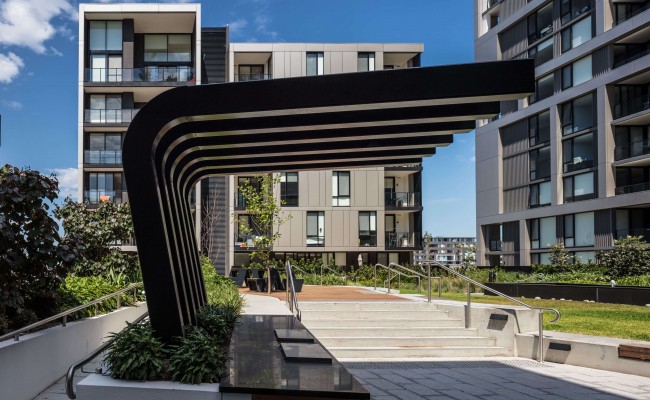 Discover
Discover a new way of life at Sanctuary - an urban escape where luxurious and sophisticated living, a warm community, and the beauty of nature come together. Where everything you need is at your fingertips, including peaceful places to retreat and relax. Here, a healthy and balanced lifestyle can be your everyday reality.