SHAWOOD expands metropolitan portfolio with North Turramurra acquisition
05 September 2022
---
Today, leading residential property developer and home builder Sekisui House Australia announced its acquisition of a well-connected land parcel in North Turramurra, Sydney.
Supporting SHAWOOD's enhanced vision, focusing on boutique-style, premium developments in Sydney's most sought-after metropolitan locations, the North Turramurra site will deliver approximately 14 homes with an estimated end value of $65 million. This announcement follows a series of recent acquisitions by the developer along the New South Wales eastern seaboard, including sites in Sutherland, the Northern Beaches and most recently a 36-hectare site in Calderwood.
Commencing construction in 2023, the homes will embody the idyllic green setting of the suburb and will be designed in alignment with Sekisui House's flagship housing product SHAWOOD, with sustainability at the core.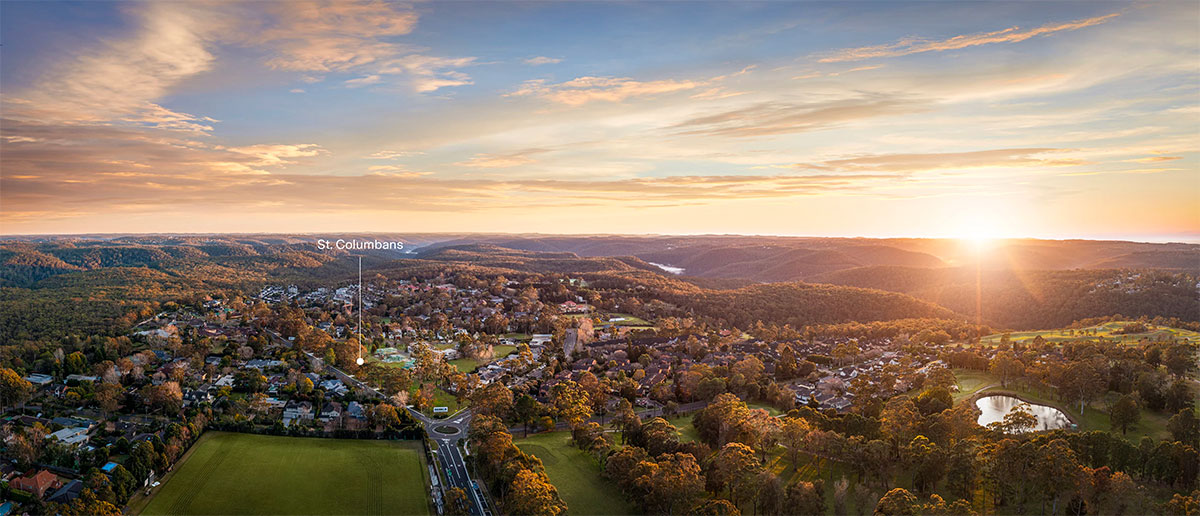 CEO of Residential Communities & Home Building at Sekisui House Australia, Sean Osawa, said: "We are pleased to continue our expansion of our New South Wales portfolio with our first residential parcel in Sydney's sought-after North Shore. As we crystalise our focus on a premium offering, this North Turramurra site will help us to deliver on our vision to offer well-appointed and sustainable SHAWOOD homes to more Australian homebuyers.
The North Turramurra site will integrate SHAWOOD's unique approach to community building and combine the very best in design, quality, innovation, and sustainability to deliver an all-encompassing lifestyle to its future residents."
In line with SHAWOOD's design philosophy, the development will embody the natural elements of the land and offer an abundant lifestyle of recreation with Ku-ring-gai Chase National Park at its doorstep. The uniquely designed homes will be built in cohesion with the natural elements of the area and strategically positioned to be in harmony with the peaceful, leafy surroundings.
The masterplan and individual homes will be designed with a strong focus on sustainability, both through the construction process and within the end product. The site will conserve existing trees to take advantage of their natural cooling abilities and the building materials will be carefully curated to minimise waste generation. Once complete, the homes will be inclusive of energy efficient appliances and technologies, combined with passive design principles to promote 'guilt-free' day to day living conditions.
Since 2009, SHAWOOD has been delivering premium properties for Australian homebuyers and has proudly completed large-scale residential and boutique developments as part of its ever-growing portfolio.
Craig D'Costa, Executive General Manager, Sekisui House Australia, said: "We are extremely excited to continue the expansion of our strong residential offering across metropolitan Sydney, as the appetite for premium housing grows. Within this new site, we will take an innovative approach to design and provide a high level of build quality, firmly positioning SHAWOOD as a key builder in Sydney's most sought-after suburbs. We look forward to continuing our growth trajectory, delivering a premium lifestyle proposition to a broad scope of customers in an increasingly competitive market."
Continuing its multi-awarding-winning accomplishments in home design and innovation, SHAWOOD will further elevate the standard of sustainability and lifestyle features of housing in Australia as it expands its portfolio.
Find out more about Sekisui House's approach to delivering award-winning sustainable homes and communities: https://www.sekisuihouse.com.au/communities/