Construction starts on Aire in $1 billion The Orchards Masterplanned Community
08 September 2020
---
RISING UP – CONSTRUCTION STARTS ON AIRE IN $1 BILLION THE ORCHARDS MASTERPLANNED COMMUNITY

Construction has commenced on what arguably will become one of the most desirable locations to live in Sydney's Norwest – Aire, located in Sekisui House's $1 billion The Orchards masterplanned community.

Sekisui House appointed Growthbuilt to build the Japanese inspired golf-side building – Aire, designed by multi award winning architectural practice Rothelowman. Aire will become a striking architectural statement in Norwest comprising 57 exclusive nature inspired residences with uninterrupted views across Castle Hill Country Club.

Hide Seguchi, CEO & Managing Director at Sekisui House Australia comments, "The Orchards is a visionary project that has set a new benchmark for luxurious apartment living in Norwest and The Hills District. We are very pleased to reach another significant project milestone – the start of construction for Aire. Our vision for The Orchards is to create a sustainable and prosperous community, a place where people want to live, work and enjoy their lives. This vision is coming to fruition."

"Over 250 direct and indirect jobs will be created during Aire's construction phase. Sekisui House is helping stimulate the Sydney economy by bringing this landmark project to life. We are pleased to partner with Growthbuilt - one of Sydney's most reputable builders, known for delivering boutique high-end projects," said George Gesouras, Project Director at Sekisui House Australia.

"Growthbuilt also has aligned values to Sekisui House, including a desire to deliver high-quality homes that last for generations. The business is committed to safety, innovation and best practice building principles, making them an obvious choice to build Aire. The sheer size of this development – 1300 generous apartments will help further activate the area, providing high-quality apartments and pristine open spaces for recreational pursuits."

"The Growthbuilt team is honoured to be partnering with renowned property developer Sekisui House for this sustainable high-end development. Aire will be a prominent asset in The Hills District, providing comfortable and secure living for new owners and the local community," said Colin Rahim, Joint CEO & Director at Growthbuilt.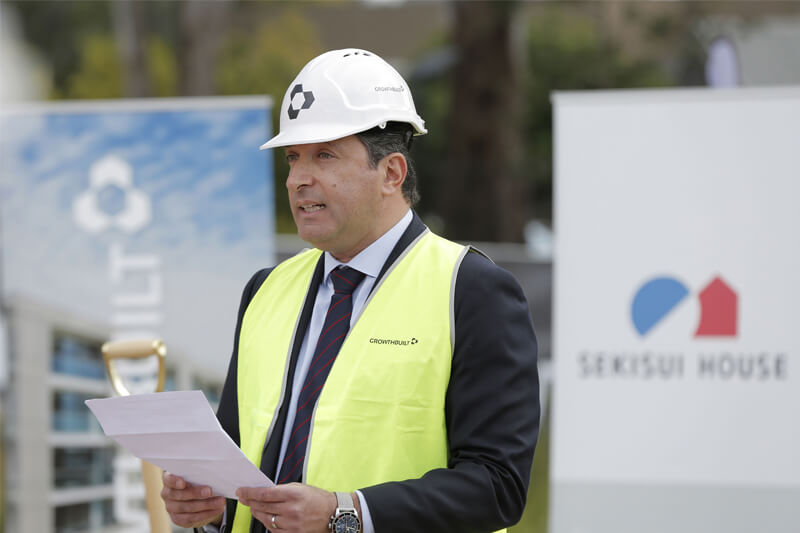 "Growthbuilt's involvement with Sekisui House commenced over 12 months ago with a culmination of planning, design and staged construction certification, along with close engagement with authorities, local council and key stakeholders."

"With a custom pre-cast façade, over 16,000 sqm of formwork and 4,500 sqm of concrete, this state-of-the-art development will provide the highest quality of living, becoming a significant and thriving addition to The Orchards masterplan," Mr Rahim added.

Connection to nature is a cornerstone of Aire's design. The building's material palette is drawn from nature, its curved shape referencing raked river pebbles which responds to the estate's location and landscape. The Pebble, or Koishi building, plays an essential role in establishing the northern entry to the precinct.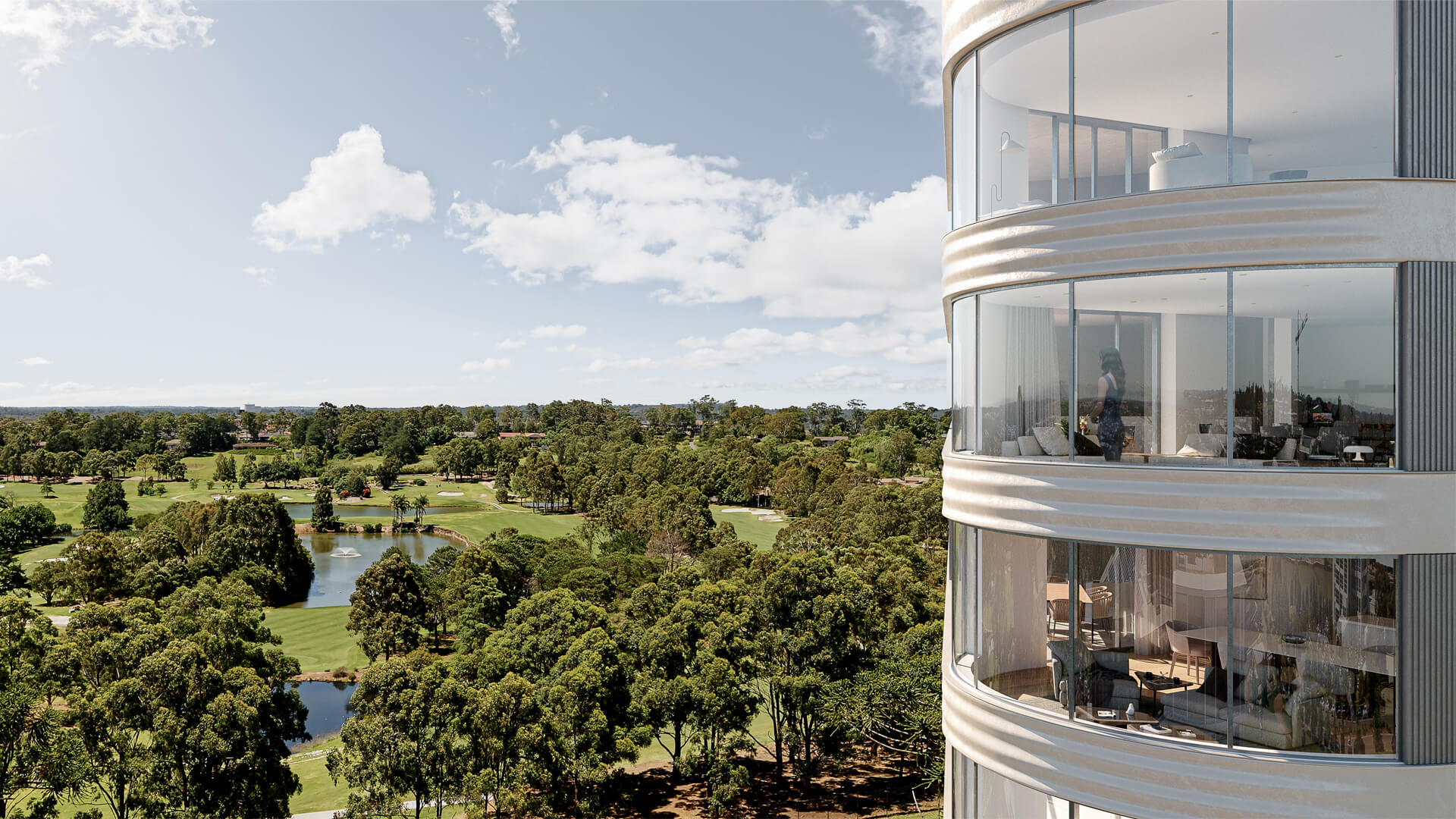 Architecture and interiors are integrated to bring a wholistic design approach. The swept concrete forms are finely detailed with texture and strike lines. Evoking the raked lines of a pebble garden, this pattern and detail is interspersed with crafted glass and metal elements where views are present.

Residents can expect to enjoy uninterrupted views of Castle Hill Golf Course, designer finishes and access to private rooftop amenity including an infinity pool, lounge and rooftop dining facilities.

Aire is the second stage in The Orchards masterplan. Designed by Turner Architects the masterplan is spread across seven future stages. Stage one - Imperial is already complete. Aire is expected to reach practical completion in the first quarter of 2022.

Set on a nature site with a creek and cycle/walkways, The Orchards will feature recreational amenities including a 1.4-hectare public park, an outdoor cinema, onsite café, playgrounds, break-out green spaces, lagoon pool and large fitness centre.

The Orchards is located approximately 31 kilometres north-west of Sydney's CBD and is nestled in The Hills Shire's newest suburb, Norwest.

For further information about Aire and The Orchards, visit www.the-orchards.com.au or call
1800 606 808.