Hear from one of our Imperial Penthouse buyers, Billy Chan on why he loves living at The Orchards Norwest
22 September 2020
---
We believe you're truly at home when you love your community.
Hear from one of our Imperial Penthouse buyers, Billy Chan on why he loves living at The Orchards Norwest.


What made you decide to buy at The Orchards development in Norwest and why did you choose Sekisui House?
"When I first move to Sydney in 1995, I worked and lived at Baulkham Hills. I always enjoyed living at the Hills area, it is relatively new compared to the other suburb like Chastwood, Epping and Eastwood... Later on 2000, I moved to Hong Kong for work then I married and now I have a 9 year old daughter. We planned to move back to Sydney for my daughter to continue her education, and I start search for property since 2017. Finally, I found The Orchards and it fit all my requirements, close to shop, close to public transportation, choice of schools and close to a golf club!"
What do you mostly enjoy about the penthouse apartments you purchased?
"The penthouse apartments are amazing! They are spacious, with an open floor plan and a beautiful view to the Castle Hill Country Club. It gives you the feeling of living in a house but without the hassle for all the maintenance work... I live in one of the apartments, and rent out the other one. It only took me a week to find a good tenant...The finishing are above average!"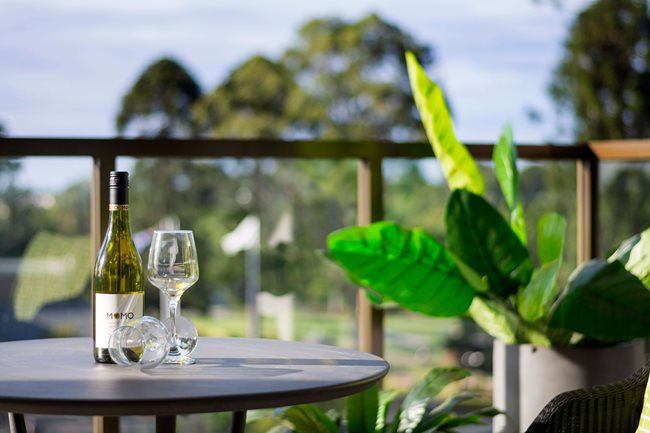 How would you describe living in Norwest and what are the benefits in the area, especially after Norwest Metro Station has opened?
"Living at The Orchards is very convenient, only 5 mins walk to the coffee shop, 10 mins walk to the supermarket, 15 mins walk to the Metro station and 20 mins walk to my daughter's school (the brand new Bella Vista Primary School)... If you need to go to city, it only take you 45 mins with the Metro. My family always take the Metro to Castle Tower, we can enjoy dinner and drinks with our friends, no need to worry about the drive back."
Will you be utilising the exclusive access to Aire, Stage 2 amenities including a residents lounge, rooftop infinity pool and dining?
"We are very excited about Stage 2 - Aire, especially the infinity pool and the dining area overlooking the Golf Club. It also increases the potential value of my apartments."
Are you looking forward to the future onsite community amenity including the fitness centre, outdoor cinema, onsite café etc?
"We also look forward to the other onsite community amenity, with all the stages completed it will bring resort style living to Norwest."