Introducing The Fairway Collection at Aire
15 October 2020
---


Sekisui House has unveiled the highly prized Fairway Collection apartments in its Japanese inspired golf-side building Aire, located in the company's $1 billion masterplanned residential community – The Orchards in Sydney's Norwest.

Designed by multi award winning architectural practice Rothelowman, Aire's world-class Fairway Collection range from $895,000 to $2.5 million with a mix of two, three and four beds plus study available. Sizes are between 83 sqm to 196 sqm (internal).

Situated at 9 Spurway Drive Norwest, Aire's mix comprises 15 one beds, 36 two beds, four three beds and two four bed penthouses. There are fifty-seven exclusive nature inspired residences in Aire (Stage 2).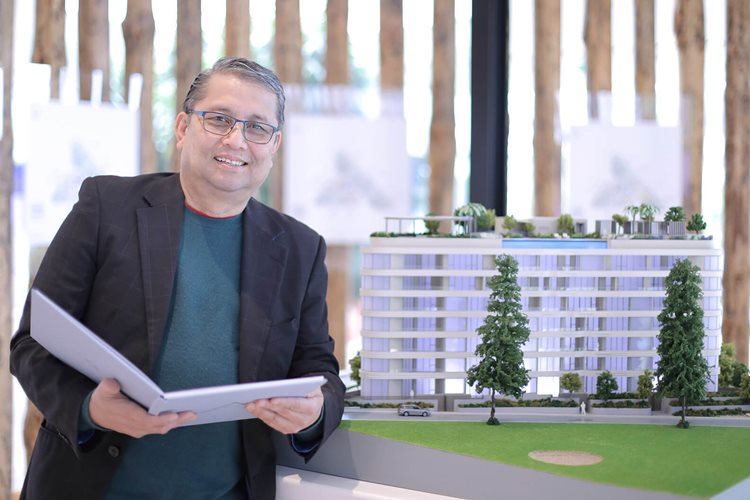 Architect Ton Jaucian purchased a two-bed North facing designer apartment with his wife Cynthia. He comments, "After more than a year of searching for a place to move into we finally secured an apartment in Aire. We lived in The Hills District most of our life and wanted to move back to be closer to our friends, five children and eight grandchildren following a short period in Gordon.

"Aire's impressive architecture, community facilities including BBQ areas, walking tracks, outdoor cinema, gym, wellness centre, outdoor lagoon pool, café, function areas and linear park within The Orchards made the purchasing decision very easy. The layout, interior design (colours and finishes) of the unit suits our tastes and needs. Aire also has facilities within the building where we can enjoy entertaining relatives, friends and neighbours."

"When we saw the completed Imperial building – Stage 1, it solidified our decision to buy as the quality of workmanship was top notch. Being an architect myself, I can see the small details that were done properly and neatly. I was also enticed by Aire's location right beside Castle Hill Country Club as I like to play golf and easy access to the M7 where I bike with friends," he added.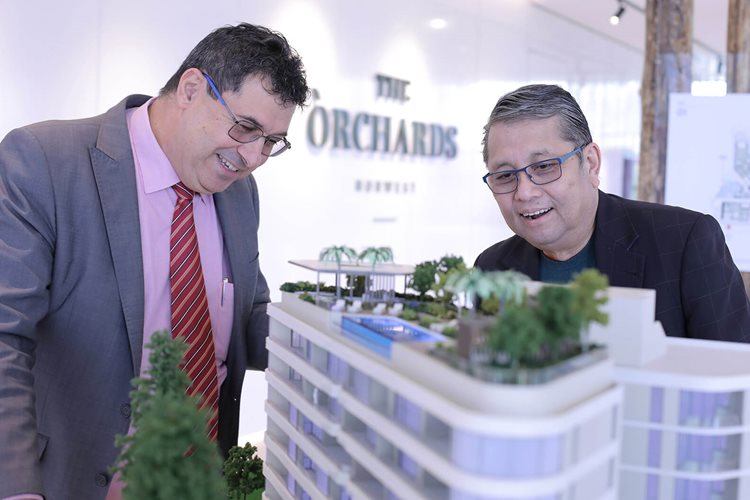 Carlo Palamara, Senior Sales Executive at Sekisui House said, "Our Fairway Collection is attracting discerning purchasers seeking something unique. Aire is the only prestige apartment building in Norwest offering uninterrupted northern views across Castle Hill Country Club's golf course, sophisticated Japanese precision and an incredible design by a multi award winning architectural practice Rothelowman. The beautifully designed infinity rooftop pool, poolside cabanas and residents lounge are also capturing purchasers' attention.

"We have already sold one of the four bed apartments for $2.5 million with several two and three bed apartments secured by professionals that have an eye for detail and appreciate quality architecture. Downsizers are purchasing in the northern wing which points towards the golf course views. All of the apartments on the southern wing have been sold to first home buyers and a select few to investors."

"For the right product there are buyers in the market and we are capitalising on those opportunities. We are bringing a new level of refined apartment luxury to The Hills District that has never been seen before which purchasers have recognised, especially locals. Downsizers are selling multi-million dollar four or five bed homes, reducing space by purchasing a two or three bed apartment and still have money left in the bank to enjoy retirement," he added.

Principal architect Ben Pomroy at Rothelowman, comments, "Connection to nature is a cornerstone of the design. The building's material palette is drawn from nature, its curved shape referencing raked river pebbles, and responding to the estate's location and landscape. The Pebble, or Koishi building, plays an essential role in establishing the northern entry to the precinct.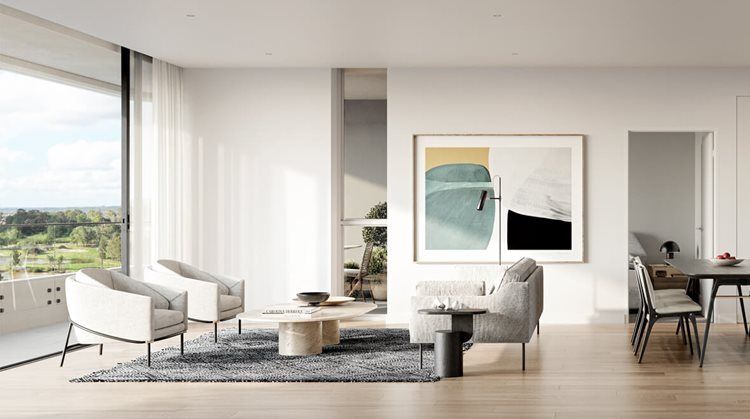 "Architecture and interiors are integrated to bring a wholistic design approach. The swept concrete forms are finely detailed with texture and strike lines. Evoking the raked lines of a pebble garden, this pattern and detail is interspersed with crafted glass and metal elements where views are present."

The Orchards masterplan spanning 8.8 hectares, designed by Turner Architects is spread across seven future stages with heights ranging from six, seven, nine and 12 storeys. When completed the community will comprise 1300 generous apartments.

Set on a nature site with a creek and cycle/walkways, The Orchards will feature recreational amenities including a 1.4-hectare public park, an outdoor cinema, onsite café, playgrounds, break-out green spaces, lagoon pool and large fitness centre.

The Orchards is located approximately 31 kilometres north-west of Sydney's CBD and is nestled in The Hills Shire's newest suburb, Norwest.

For further information about Aire and The Orchards, visit www.the-orchards.com.au or call
1800 606 808.