Over $35 Million Worth of Designer Apartments Sell in Lumia Lux
23 March 2022
---
Yesterday, purchasers came out in strong numbers for the official public launch of Lumia Lux, which has so far secured over $35 million worth of designer apartment sales in The Orchards, a lifestyle inspired $1 billion masterplanned community located in Sydney's Norwest.

Thirty-eight apartments have been purchased to date, with prices ranging from $650,000 to $2.5 million for a penthouse.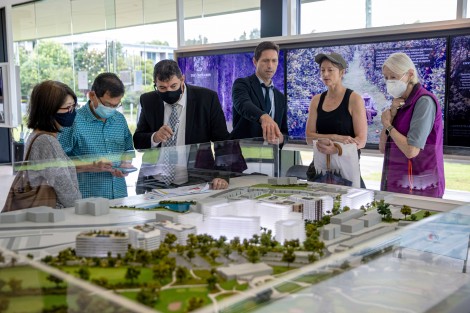 David Lee, Sales Manager, Developments and Communities – The Orchards at Sekisui House, comments, "The public launch result was incredibly pleasing and demonstrates that the market is still very strong for high-quality lifestyle apartments. More than fifty percent were local buyers living within a five-kilometre radius from Norwest, as well as investors from across Sydney including Sylvania Waters in the south and Randwick in the east.

"First home buyers, downsizers selling their larger homes and property investors seeking Norwest's strong rental returns secured most of the designer apartments. Two beds were the most popular, priced around $830,000 with an average size of 80 sqm."

He added, "Feedback from purchasers at Lumia Lux is that they are comparing The Orchards to other projects in Norwest and Castle Hill. They are happy to be securing a premium apartment in The Orchards with Sekisui House, a well-established global brand, as well as the fact that construction has already commenced for Lumia (Stage 3 of the masterplan), which provides peace of mind for purchasers that the project will be completed on time."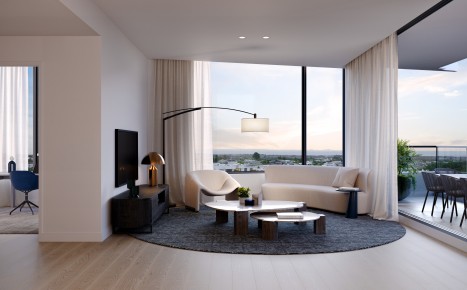 Designed by prominent architectural practice Turner, Lumia Lux's outstanding design showcases a rich materiality that responds to its surrounds, embracing its connection to the environment. The exclusive collection comprises 127 apartments featuring 11 one beds, 71 two beds, 25 two bed max, 17 three beds and 3 four bed penthouses.

"The appetite for lifestyle apartments continues to grow as more and more people seek an active and healthy lifestyle close to home. The tranquil nature focused environment that The Orchards affords is very appealing and is a place where people want to live, work and enjoy their lives," Mr Lee concluded.

A key feature of Lumia Lux is the outdoor pool and pavilion. This pavilion is appointed with a collection of communal and intimate dining and lounge areas that overlook the pool and linear park. Embracing the natural setting, the pool and pavilion have been designed to embrace the organic forms found in nature. An infinity water edge, floating lounges and green landscaped roof further heighten the connection to nature.

Lumia means resembling 'Life in a new light'. Prices start from $650,000 for a one bed (62 sqm: internal) and over $2.4 million for a grand four-bed penthouse (176 sqm: internal). Each luxury apartment takes advantage of the district views and green outlooks with large format windows and oversized balconies. The 12 and 13 storey buildings are located at 21 -25 Spurway Drive Norwest.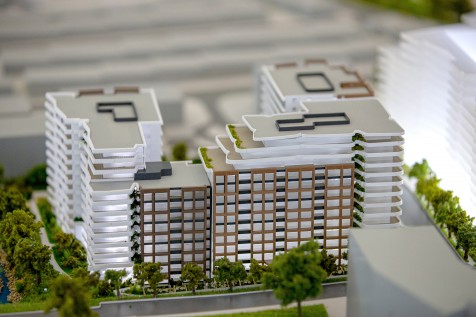 Set on a nature site with a creek and cycle/walkways, The Orchards will feature recreational amenities including a 1.4-hectare public park, playgrounds, break-out green spaces, outdoor lagoon pool, large indoor fitness centre and indoor heated swimming pool.

Underpinning all aspects of the design is the Japanese concept of 'satoyama'. This term refers to connecting people through 'ribbons of green' and is demonstrated in a lush green spine throughout the estate to enrich the lives of residents.

The Orchards offers purchasers rare high-quality designer apartments that meld with the masterplanned community spread across 8.1 hectares. When completed the community will comprise 1300 generously proportioned apartments.

The Orchards is located approximately 31 kilometres north-west of Sydney's CBD and is nestled in Norwest. It is strategically positioned 800 metres from Norwest Metro Train Station and 600 metres from Norwest Marketown as well as Norwest Business Park - currently housing over 30,000 employees.

For further information about Lumia and The Orchards, visit www.lumialux.com.au, www.the-orchards.com.au or call 1800 606 808.