Construction Update: Progress on Laguna & Glade October 2023
23 October 2023
Feel the anticipation as we unveil the latest progress at Laguna & Glade!
---
BUILDING N – LAGUNA (WEST 13 STOREYS):
The construction of Laguna (Building N) is well underway, with structural works currently to level 1 with slabs still being poured, whilst formwork and scaffolding to level 2 commenced. All in-ground services and lift pits for Laguna have been completed.
BUILDING O - GLADE (EAST 8 STOREYS):
Glade (Building O) has also seen in-ground services and lift pits completed, whilst the basement concrete slab is still underway.
BUILDING P - (REVIVE – EXCLUSIVE HEALTH CLUB FOR RESIDENTS):
The Revive (Building P) is still in its early stages. Building structural piling has been complete as has the formwork and reinforcement of Revive's lift core, in preparation for concrete pour in the coming days.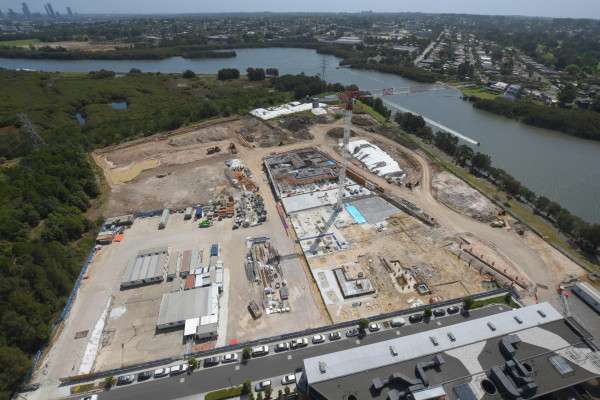 *All future timeframes provided are indicative timelines and are subject to change.