Sanctuary at Wentworth Point
Nestled on the waters edge of Wentworth Point located just 16 kilometres from Sydney's CBD, Sanctuary by Sekisui House presents a unique opportunity with its northerly aspect perfectly positioned at the geographical heart of Sydney.
Aligned with Sekisui House's deep respect for community, Sanctuary's fully planned estate puts family, community, and the environment at the heart of its experience.
One With Nature
This is a skill that lies not only with the master of the built environment but the openness of the individual to understand the need to be at one with nature. Sanctuary is an expression of this quest to reconcile humanity with the built form, harmoniously.
Connectivity
Sanctuary offers the perfect balance between city and serenity. Located just 35 minutes from the CBD and within walking distance to cafes and restaurants, Sydney Olympic Park ferry wharf, Wentworth Point Public School, 47 hectares of nature reserves and proposed Parramatta Light Rail, its no wonder why Wentworth Point is classified as the geographical heart of Sydney.
Design Philosophy
The Satoyama principle is the foundation upon which Sanctuary has grown, mindfully integrating nature and the built environment to create sustainable, enriching interactions between people and place.
Sustainability
Environmental Sustainability: Sanctuary carefully integrates new technologies to adapt to the local ecosystem and facilitates a healthy relationship with the environment.
Economic Sustainability: Using knowledge and technology to promote responsible consumption and reduce living costs.
Social Sustainability: Smart planning and community strategies create opportunities for residents to activate and engage in the urban fabric at Sanctuary.
Landing
Landing is the first stage of Sanctuary's masterplan.
The complete synergy between the buildings and natural surroundings has established a fantastic standard of living at the Sanctuary.
Landing's delivery comprised of statuesque apartment buildings, home to 165 and 199 completed apartments respectively.
Laguna, Glade & Revive
Consisting of 171 premium waterside apartments centred around a Neighbourhood Green and multi-level wellbeing facilities building - Revive, the Laguna and Glade residences achieve perfect synergy with nature. This stage is beautifully designed to allow an inside-out communication between landscape and architecture.
Sanctuary's Masterplan
Since its inception, Sanctuary has shifted from being a desirable project to a very tangible precinct that is positively impacting the residents and neighbourhood life at Wentworth Point. The masterplan community features an oasis of vibrant spaces encompassing all states of being: play, reflection, energy and sustainability.
One With Nature
Connectivity
Design Philosophy
Sustainability
Stage 1
Stage 2
Masterplan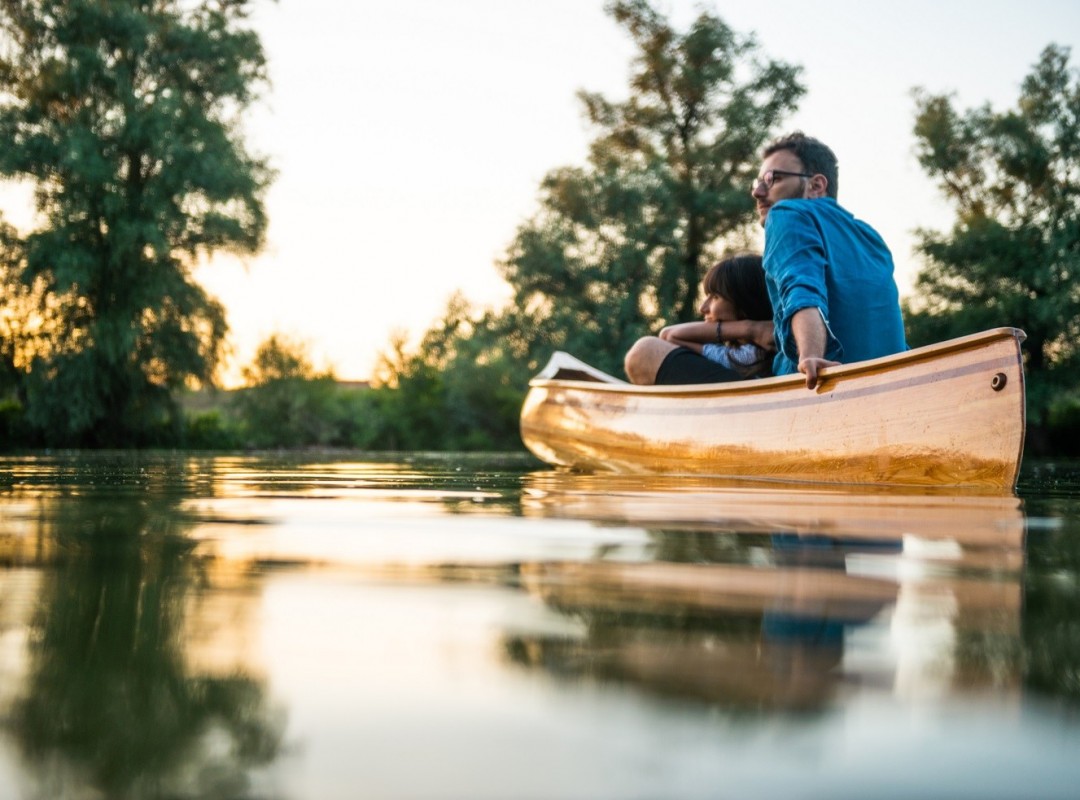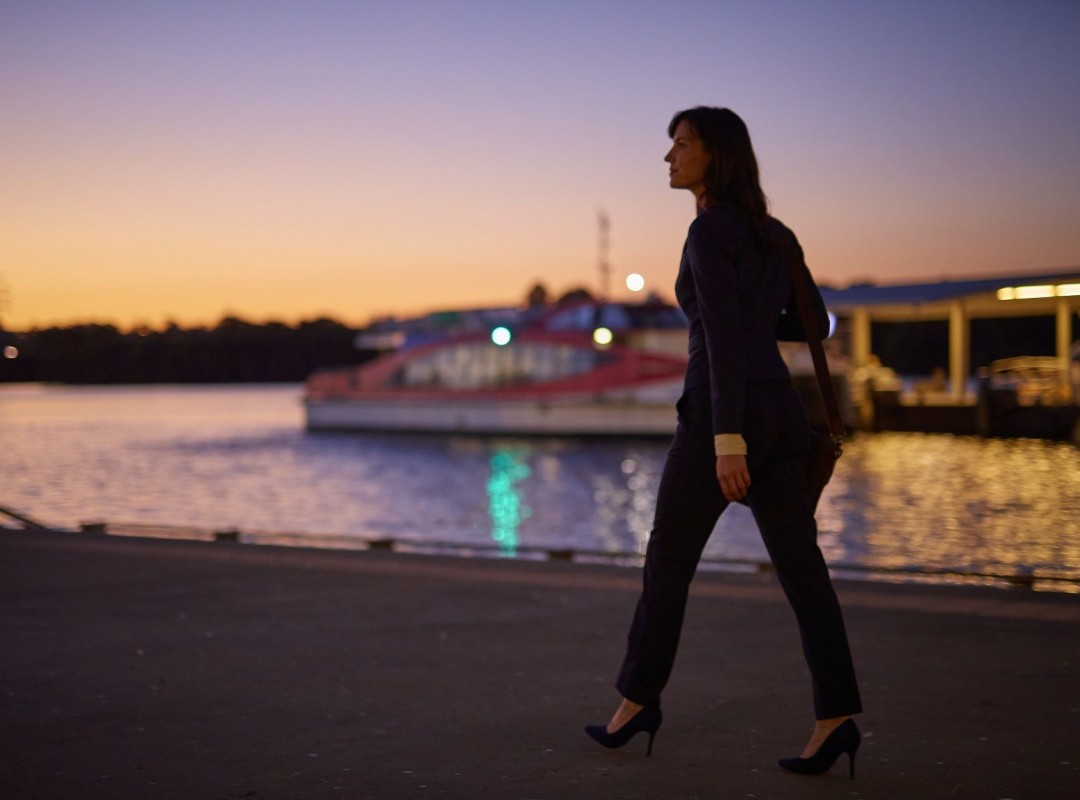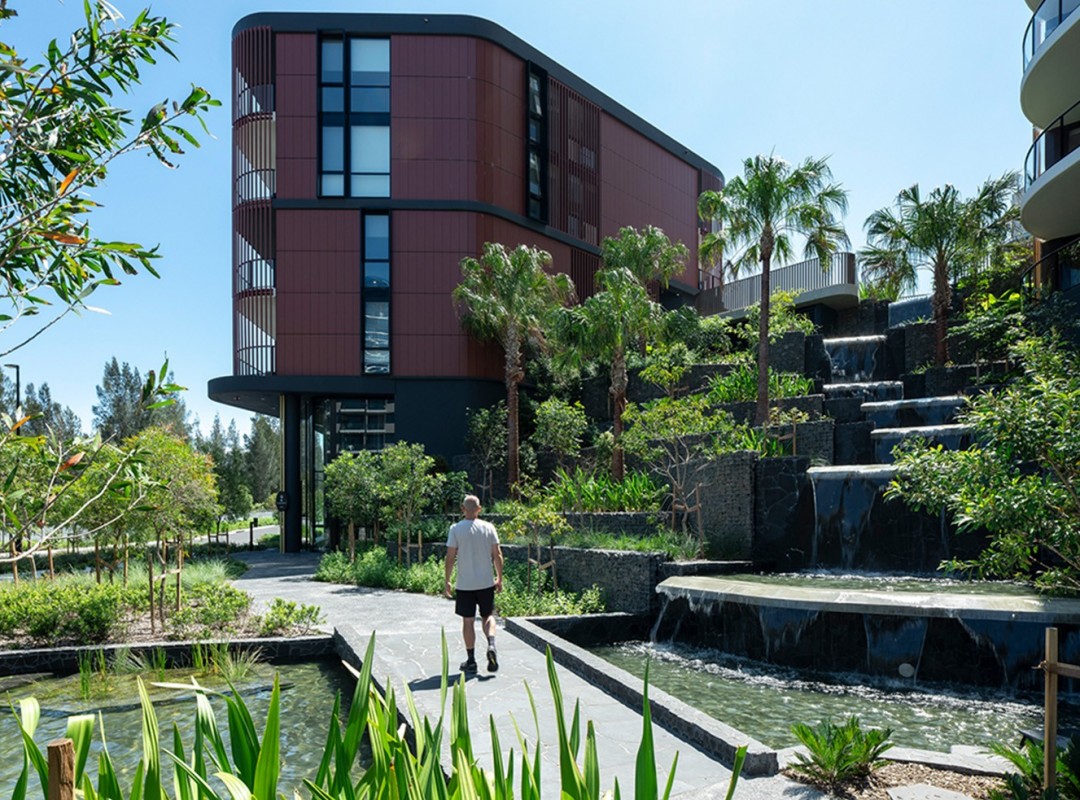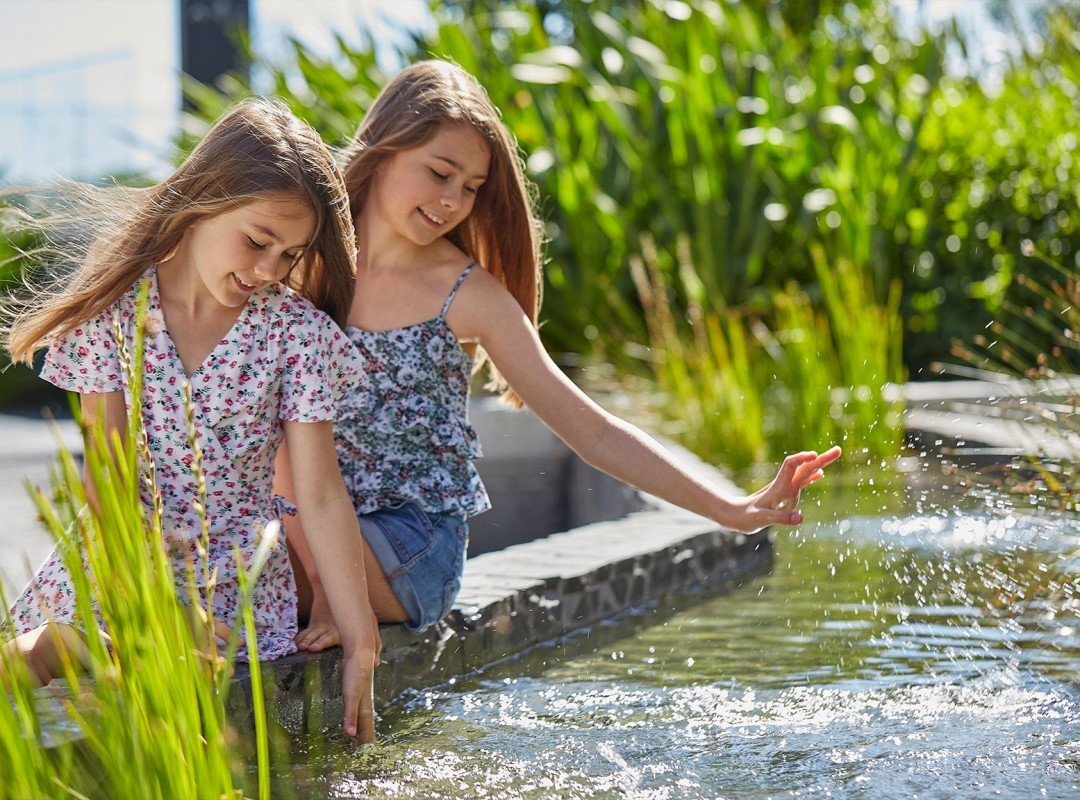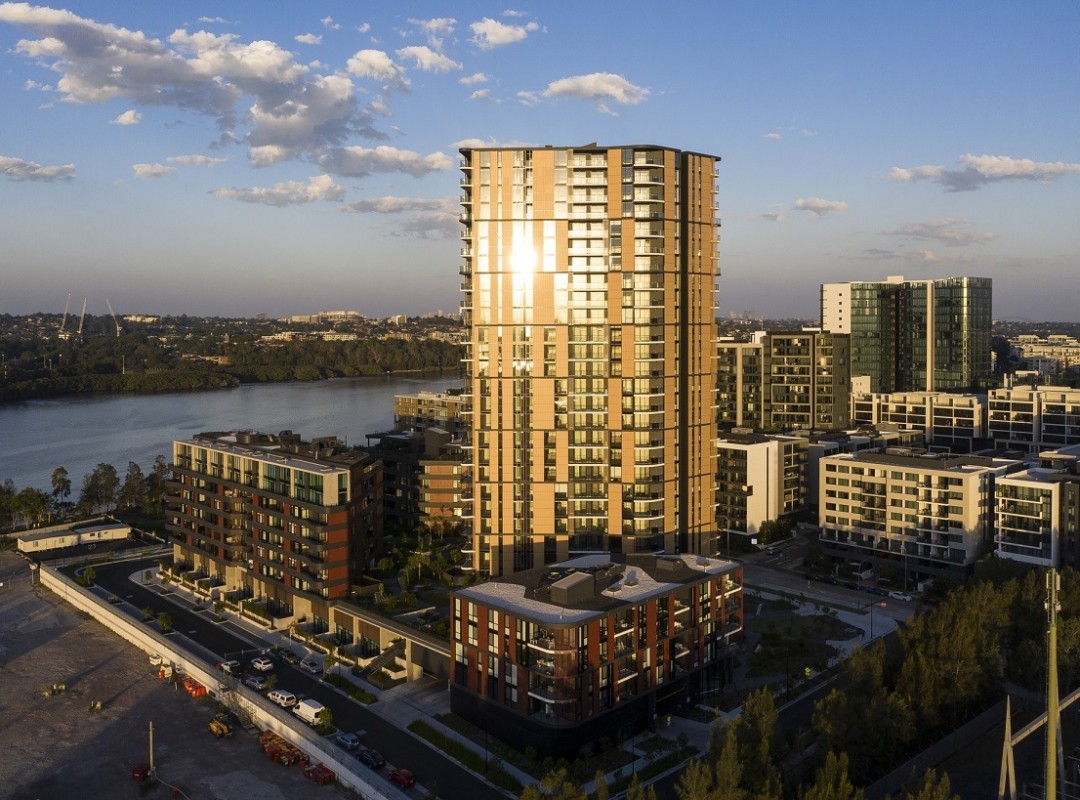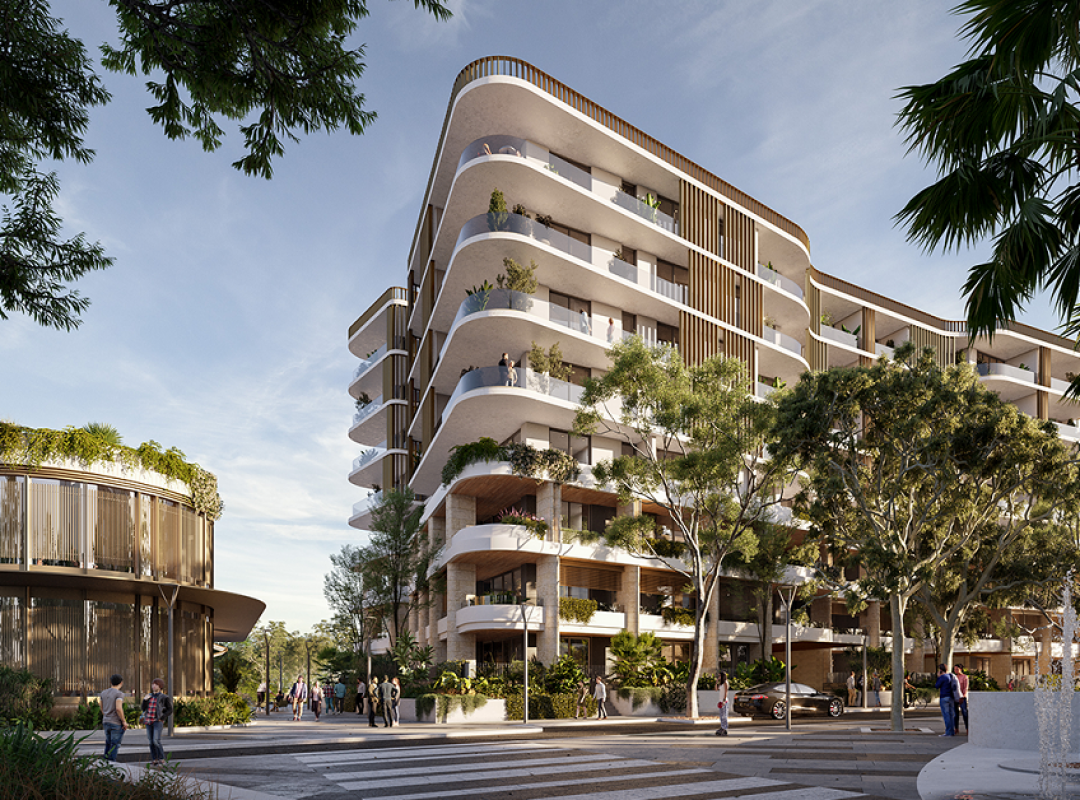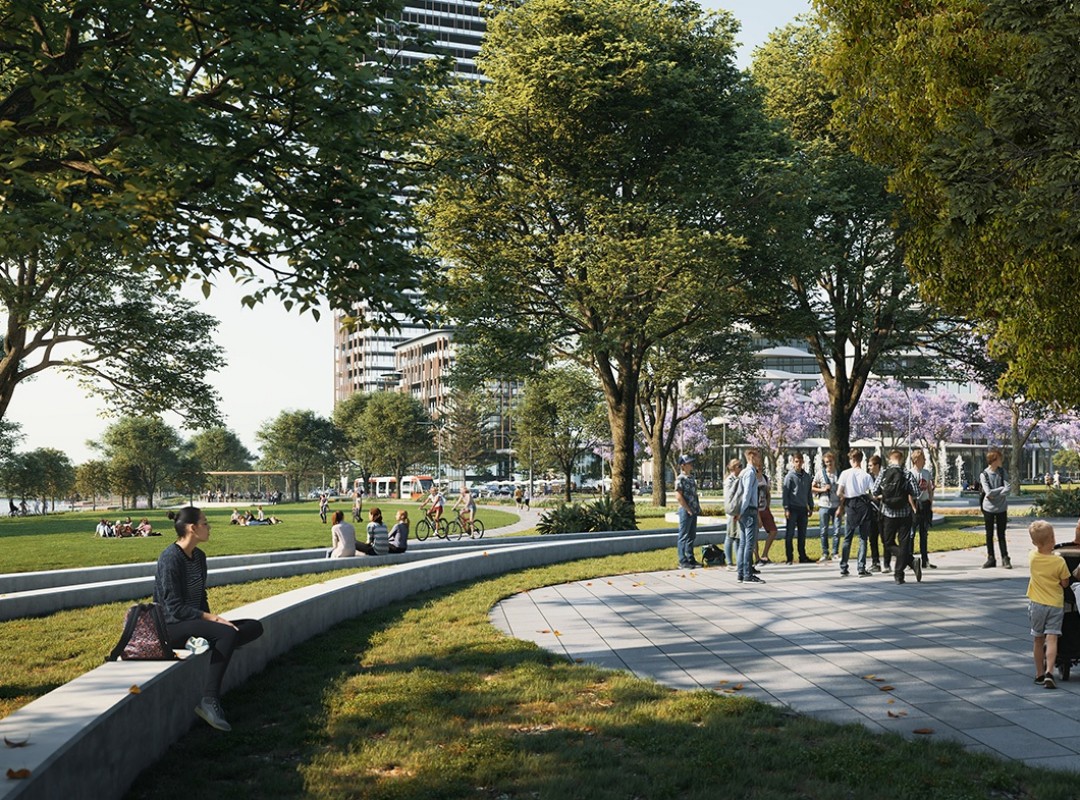 Perfect balance between city and serenity
Ferry
2 minute walk to Sydney Olympic Park Ferry Wharf
Dining
Close proximity to numerous cafes and restaurants

Reserves
47.77 hectares of nature reserves for you to explore
Explore
45km bike paths around Sydney Olympic Park
School
2 min walk to Wentworth Point Public School
Light rail
Proposed Parramatta Light Rail
Designed by award-winning architects, Sanctuary's highly anticipated next stage of premium waterside apartments is now selling.
A highly anticipated boutique development on the water's edge.
Designed for owner occupiers and consisting of 101 luxury waterfront apartments, Laguna offers boutique living at its finest. Enjoying the benefits of exclusivity and tranquillity, whilst still being conveniently connected to Wentworth Point and Sydney's most important destinations only a short ferry ride away, including Barangaroo and Circular Quay.
A serene parkside living experience in the heart of Sanctuary.
Surrounded by nature and connected to the neighbourhood green by its terraces, Glade is positioned in the centre hub of Sanctuary and consists of 70 boutique parkside apartments. With nature acting as a bridge between the apartments and the wider landscape, Glade offers an unrivalled living experience where nature and urban living seamlessly integrate for the ultimate balanced lifestyle.
An exclusive multi-level facilities centre designed to bring health & wellness into the lives of current and future Sanctuary residents.
Going well beyond your typical gymnasium offering, Sanctuary's second stage will offer a sophisticated indoor pool and indoor/outdoor gym facility with state-of-the-art equipment showcasing floor to ceiling windows overlooking the water's edge.