Sekisui House Australia reaches its 500th site start for SHAWOOD in Australia
26 October 2021
---
After almost a decade in Australia, we reflect on SHAWOOD and just how far we've come.

This month, we commenced construction of our 500th SHAWOOD home site. It's an achievement we are incredibly proud of and is proof of the growing demand for high-quality, sustainable homes by everyday Australians around the country.

Sekisui House first introduced SHAWOOD to Australia in 2012, after we recognised a unique and exciting opportunity to bring a new perspective to home construction. At the time, Australia's population was rising, construction costs were soaring, and there was a growing concern around the amount of waste generated by new builds.

The pioneering design of SHAWOOD aims to minimise the impact on the environment and maximise the liveability of the people who will call these houses home. The innovative, pre-engineered construction system, where structural components of the home are manufactured off-site in a factory -controlled environment, delivers superior strength, accuracy, and structural integrity, alongside minimising waste and driving significant cost savings.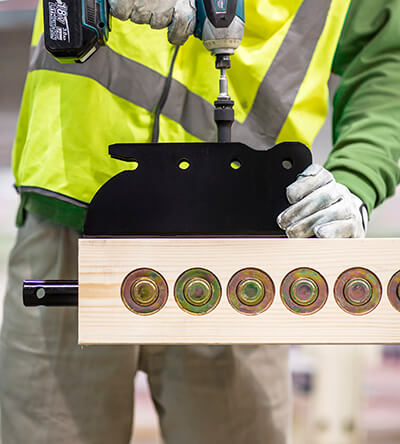 Commitment to precision – SHAWOOD's Manufacturing and Quality Control Centre located in Sydney's Ingleburn opened in 2010 and is a first of its kind in Australian homebuilding.

Executive General Manager - Residential Communities & Home Building, Craig D'Costa said the highly researched and tested product challenges traditional construction methods, delivering significant value for home buyers and the environment.

"Our first build of a SHAWOOD home in Australia was undertaken to demonstrate and test consumer demand for highly sustainable homes that offered superior air and thermal comfort, whilst challenging the use of embedded technology advancements in construction methodology not yet seen here in Australia."

Committed to precise construction tolerances and efficient spatial design, the Sekisui House team needed to find like-minded trades and suppliers who also valued superior craftsmanship and quality materials.

With these crucial local partnerships in place, construction of the first scale delivery SHAWOOD homes began in Sekisui House's masterplanned community in Gledswood Hills, located in the heart of Sydney's south-west. Launching in 2014, Sekisui House experienced overwhelming demand and heightened interest for its SHAWOOD offering with all completed homes selling out on the first weekend of release.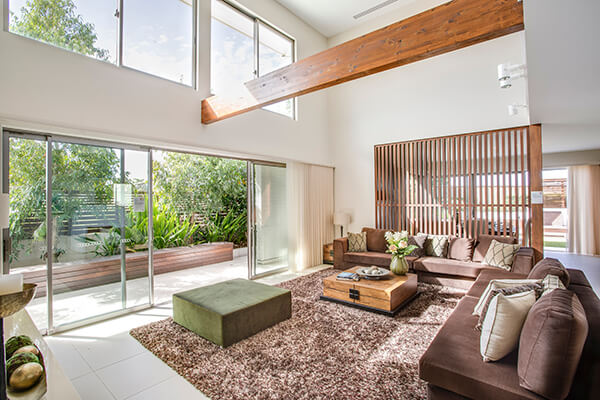 The first SHAWOOD exhibition home in Sydney was constructed in 2012 showcasing an innovative new perspective in home building.

Since that successful first release, SHAWOOD has continued to evolve to meet the market demand with large detached designer homes, luxuriously appointed terraces and the completion of Sekisui House Australia's first 8 star, net-zero-energy home – SHINKA House. Translated as 'evolution' in Japanese, SHINKA House has already received multiple industry accolades and was recently awarded Australian Spec Home of the year by HIA (Housing Industry Association).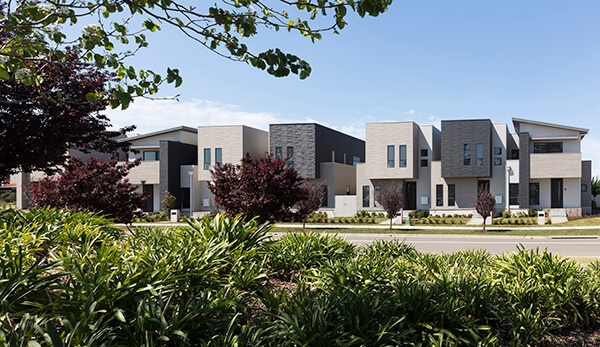 Constantly evolving – the first SHAWOOD terraces ever to be constructed in the world was launched in Gledswood Hills, NSW in 2018.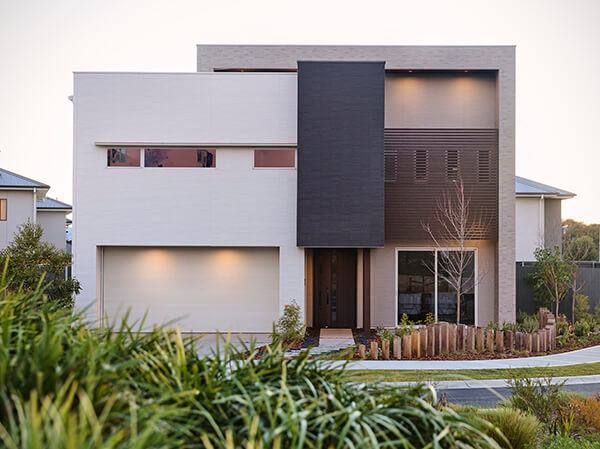 SHAWOOD continues to push housing innovation with SHINKA House in Gledswood Hills.

This year, Sekisui House is working on an exciting new partnership with Australian golfing legend and entrepreneur Greg Norman. The partnership will see the launch of Norman Estates, a collection of highly appointed executive residences in Gledswood Hills, overlooking the golf course and nature reserves with unmatched lifestyle amenities. Leading the push to secure lasting value for residents, every SHAWOOD home within Norman Estates will feature rooftop solar panels and battery storage as standard - in addition to a host of tech enabled features that push beyond the inclusions and features traditionally offered in newly constructed homes in metropolitan Sydney.

In recent years, SHAWOOD has received multiple industry awards, including accolades from the prestigious HIA Housing Awards and Master Builders Association Awards. And as we celebrate our 500th SHAWOOD home, it's apparent that a lot has changed since our first display home opened in South West Sydney.

The past decade has seen dramatic shifts in the industry and more importantly consumer behaviour, as sustainable building practices place an even greater focus on considering energy efficiency, air quality, and passive design throughout the construction process. At the same time, customers have become increasingly savvy about what they want in a home, with demand increasing for features such as solar PV, battery storage, smart home automation, and energy efficient appliances.

Hide Seguchi, CEO and Managing Director, Sekisui House Australia, said: "Throughout the years, we've ventured the highs and lows of the Australian market - most recently experiencing the effects of an unprecedented global pandemic alongside the rest of the country.

"Most importantly, our longevity and success has been driven by listening to our customers and adapting our designs, materials, and processes in order to create homes that are resilient, functional, and beautiful, while also uniquely designed to cater to the Australian lifestyle."

"When I think back to how the industry was operating almost a decade ago, I can truly say that we have made a difference through championing attainable, sustainable housing in Australia."