What homebuyers should think twice about compromising on
04 February 2021
---
It's no secret that most home buyers will have to make some compromises along their house hunting journey. In fact, our recent home buyers survey revealed almost half of Australians settled for something less than their dream home, with the top compromises including quality, location, budget and home size.

It's important to think carefully about the short and long-term impacts before deciding what to give up in your home search. Here we run through four top compromises commonly made by house hunters, looking at what you might want to consider during your search.

1. Quality

Our research shows that worryingly, many Australians are compromising on quality in their house hunt. Given the volume of building and construction defects that have been hitting the headlines in recent years, compromising on quality can really come back to bite you!

Solid construction equals longevity of the home and less maintenance, which also means reduced spending on your home in the long-term. A thoughtfully designed home, built with quality materials and fitted with quality appliances is a home that can be enjoyed for years to come, giving you a secure investment for the future.

It's also worth weighing up a fixer-upper vs a move-in ready home. Think beyond the short-term bargain and consider the long-term costs. While cosmetic updates can be affordable, structural renovations can often tip over the costs compared to a move-in-ready home.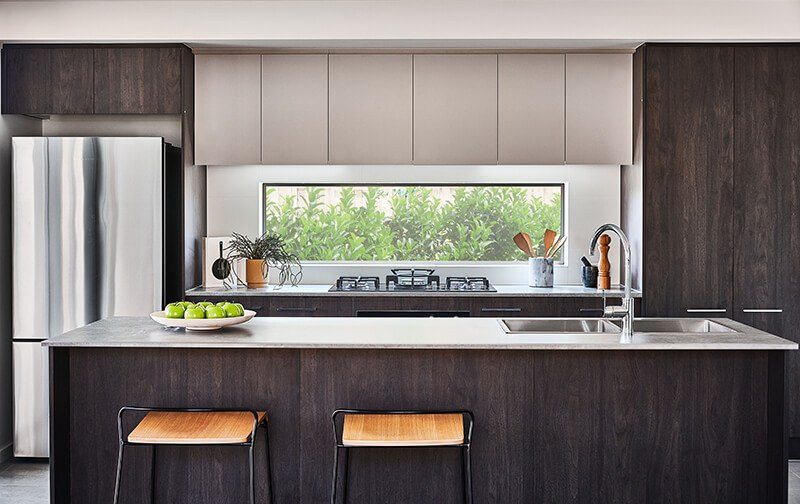 2. Location, location, location

Even as the new work-from-home culture sets in, location remains a hot topic for homebuyers, for good reason. Not only does a great location remain an asset in a fluctuating real estate market but it helps determine the ease of everyday life – proximity to schools, work, transport, shopping, entertainment, and grocery stores are among the top amenities people look for when buying a home.

Know your location and lifestyle preferences and stand firm on them. Knowing your 'must-haves' can help you find neighbouring suburbs or other locations that offer similar benefits if your dream location is out of budget.

Finally, think about future saleability – is the location forecast to be attractive in 5, 10 or 15 years' time? 'Up and coming' locations and neighbourhoods tipped to be the next best thing are often wise investments. As the desirability of the location continues to grow, so too does the value of your home.

3. Budget

It's important to know your true budget. You'll likely know what the bank is prepared to lend you, but remember to factor in stamp duty, moving costs, ongoing utility costs etc. Also consider what is included in the house price or tender and source additional quotes on those extra things you might want to 'complete' your home like landscaping, a driveway or window coverings.

Overstretching yourself at the purchase stage can cause financial stress down the line if you haven't planned for those costs beyond the 'sticker price'.

4. Home size

Home size may be worth considering compromising on particularly if, for example, that extra guest bedroom or study is making your dream location unaffordable or pushing you over budget.

In this situation, look for a home design or features that use space effectively. Experienced in designing for the compact living conditions common in Japan, SHAWOOD has translated these efficient and thoughtful spatial design considerations to enhance the Australian housing model, providing home buyers with ample storage and more astutely planned spaces which maximise space.

If you do compromise on home or room size, don't compromise on natural light or windows, which help create a sense of space. For instance, the unique SHAWOOD timber beam and post system allows for large uninterrupted spans that can create double-height voids and generous space to optimise views, light and function.

Ultimately, trust your gut - while everyone makes compromises, most people said they knew their home was 'the one' as soon as they walked in the door!

Don't compromise on finding 'the one' - explore SHAWOOD's range of homes to discover your dream home.