Drawing Cute Bees
---
MATERIALS
White stock card A4
Watercolours
Brush
Water bowl
Pencil
Black marker
Eraser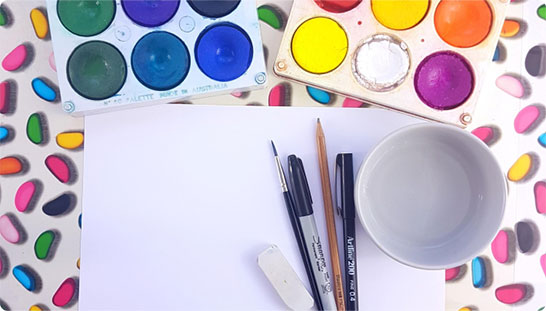 STEP 1
We are going to draw five different bees. Start by writing the word "bee" in lower case letters any where on the page.
Draw a capital "B" by two and a lowercase "b" by two in different places on the page.
They will eventually all turn into bees.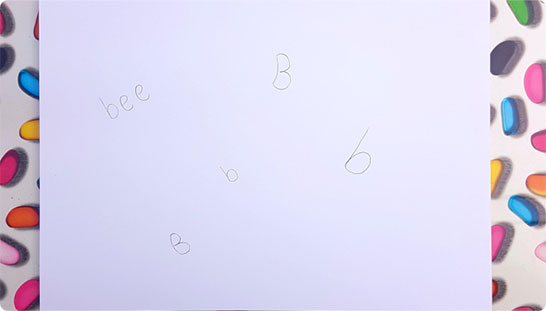 STEP 2
Draw in the body of the bees and the stripes. On the "bee" word you will make the "e"'s into circles and one big circle around them, this is the bee's face.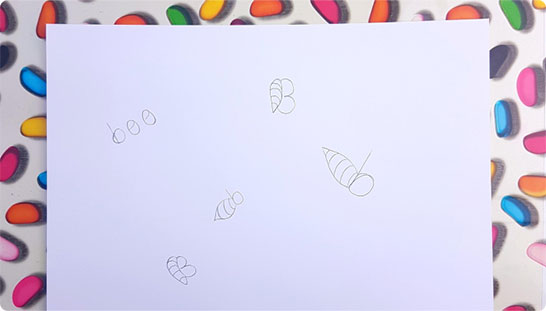 STEP 3
Draw the heads on the capital "B"'s and the wings on the lower case "b"'s. Put a stringer and wings on the word bee drawing.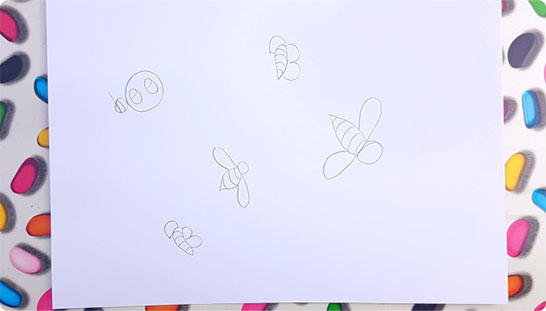 STEP 4
Draw on eyes, legs and a smiley face on all of the bees. Now to finish off your picture draw some pretty flowers in the background.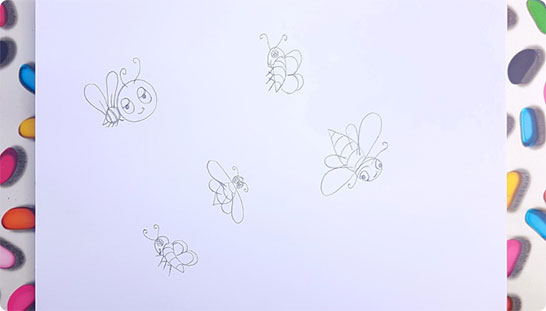 STEP 5
Start with the background using some watercolours and paint it a blue colour. Continue painting all the flowers any colour and the bee's. To make the picture pop outline all the flowers and bee's with a black maker.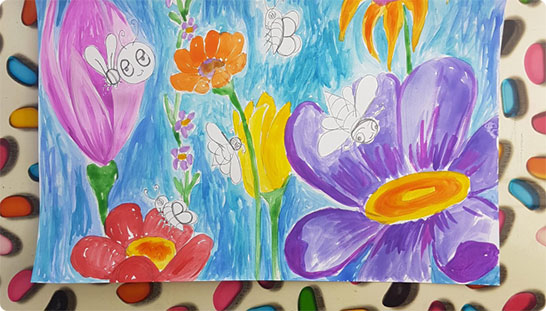 STEP 6
Take a step back and admire your work. Hang your artwork in your window or on your wall.