Australia can create an affordable and sustainable housing future. But we have to think beyond bricks and mortar first.
02 July 2018
---
Australia urgently needs better, smarter ways to build housing. Now developers are rising to the challenge with inherently sustainable and higher quality residential building designs and materials.

Despite being a nation that historically embraced technological innovation, Australian building has for the main been a traditionalist sector.

For at least the last 50 years, much of Australia's urban development and our housing affordability debate have been characterised by a rush to quickly release dwellings with a focus on lowering building costs – too often sacrificing quality, long-term liveability and environmental sustainability in the process.

Today, the results of lower quality builds in the harsh Australian environment are all too evident. Large tracts of initially 'affordable' or social housing are now beyond their useable lifespan. As they deteriorate, the houses which from the start required high levels of energy consumption, now carry rising long-term costs for occupants or owners.

So the question is where to next? And how do we evolve, improve and create an affordable and sustainable model of housing that creates engaged and inclusive communities?
Innovation makes a welcome return
As Australia's cities and regions grow and renew, we're becoming more aware and astute in our home ownership and investment aspirations.

We now demand excellence in design and build quality based on environmental sensitivity that genuinely works for people living in thoughtfully planned communities -- not just vast suburban tracts built for a swift sale.

Importantly, a significant enhancement to the quality of new Australian builds is being spearheaded by Sekisui House, which is creating master planned communities in New South Wales and Queensland.

These homes not only utilise world-leading architectural excellence and thoughtful design, but also the highest quality materials and building principles which elegantly optimise space and comfort.

Recent Australian developments by Sekisui House, like Sydney's iconic Central Park, have already garnered top architecture awards for multi-dwelling excellence, innovation and sustainability.

What's perhaps less known is the quiet revolution in house building materials, methods and technology the Japanese-founded company is pioneering in Australia's suburbs that extends well beyond the limitations of bricks.
SHAWOOD: creating a system of lasting and sustainable building excellence
If the notion of high vaulted ceilings and exposed timber beams that elegantly accentuate the natural beauty of organic design seem only within reach of those whose houses appear on the TV show Grand Designs, think again.

For more than 50 years, Sekisui House has relentlessly focussed on delivering excellence to residential building not just through design, but the development of high performance structural systems and proprietary materials that raise the quality of houses.

At Gledswood Hills, in Sydney's south west, this approach has resulted in houses built on the SHAWOOD system, which uses laminated timber posts, beams and cladding to create a far greater range of housing options and designs than otherwise possible using traditional methods.

Sekisui House's SHAWOOD product development and manufacturing manager, Makoto Ochiai, is adamant houses built on the highly refined and tested system are not only there for the long-haul – but are also designed to integrate with the landscape.

"Our design focuses on connecting, or even incorporating, landscape elements within the house. Timeless design allows residents to be able to live in their homes and love their homes longer, independently of trends," Ochiai says.
The quiet achiever
Just as importantly, the precision engineering and computer aided manufacturing of SHAWOOD materials allow for better insulated and energy efficient homes. This, and thoughtful design, ensures they're naturally acoustically quieter as well.

"Internal thermal comfort is heavily impacted by insulation but also how air tight and precise the buildings are constructed. SHAWOOD was developed to have a minimal impact of the outdoor climate conditions by providing high insulation and air tight performances," Ochiai says.

These performance characteristics are well suited to Australia's climatic demands, where summer temperatures in and around cities soar beyond 40 degrees Celsius during summer days and nudge zero in winter.

Ochiai notes the heavily tested and proven precision of SHAWOOD is where the optimised passive building performance and its environmental payoffs come into play.

"Our recent research shows that the SHAWOOD homes have 65 per cent less air leakage area compared to conventionally built homes. This would not only provide greater comfort but also have a significant impact to ongoing electricity costs," Ochiai says.

"On average a SHAWOOD home achieves more than six stars under the NSW energy rating tool, BASIX, saving thousands of dollars from day one without the need for augmenting expensive upfront tech or bespoke energy reducing specifications."

Systems for sustainability: why precision pays
Sustainability has always been a core philosophy of Sekisui House, not just in Australia and Japan, but globally.

While the environmental credentials of SHAWOOD material and products might start from the sourcing of eco-certified timbers from sustainably managed forests in Northern Europe, it's really only the beginning in the holistic execution of Sekisui House's building and wider corporate ethos.

The high degree of precision manufacturing and quality control extend throughout SHAWOOD by using prefabricated material components that dramatically reduce on-site wastage and ensure a cost efficient construction.

With Australia now experiencing substantial growth in building starts, waste elimination isn't just about the financial bottom line, it's imperative to the elimination of landfill inputs.

The use of renewable materials, as opposed to conventional 'brick veneer', also reduces the carbon footprint, especially when coupled with passive and energy efficient designs.
Clever comfort
When it comes to the liveability and layout of SHAWOOD homes, Sekisui House's Australian Sales, Marketing and Customer Relations Manager Craig Barnes says distinctly organic design principles offer seamless flow and effortless connection between indoor and outdoor areas.

Careful consideration of solar orientation, depth of eaves and window placement, in conjunction with SHAWOOD's advanced exterior cavity wall system, allows the home to breathe, promoting air flow and managing moisture levels. Most importantly these features enhance comfort while reducing energy consumption, with less reliance upon air conditioning.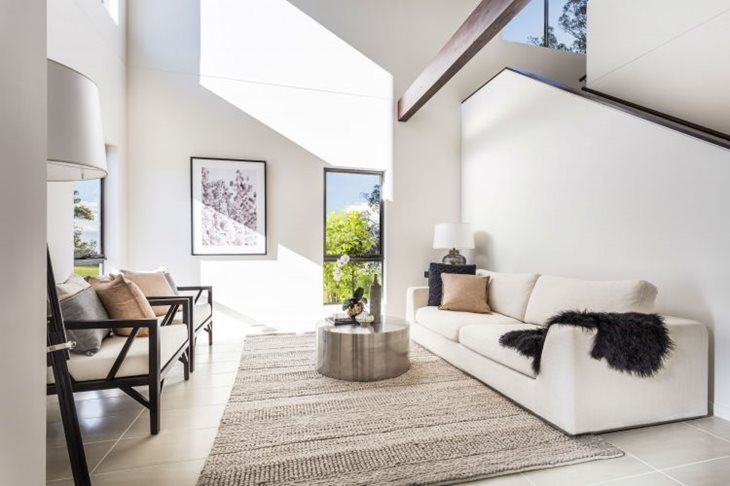 Resilience inside and out
If Australia's often harsh environment has thrown up one major challenge for builders and owners alike, it's creating a resilient exterior that actively aids the inside of a dwelling while still protecting it from the environment.

Bricks can trap ambient heat or cold as well as absorbing moisture from both the ground and atmosphere. In environments where dust and other particles are often present, maintenance and cleaning can become a recurring overhead.

Where SHAWOOD differs in this respect is that the main exterior walls include a Nano-Hydrophilic coating offering extreme durability and low maintenance.

A unique exterior wall ventilation system allows the escape of condensation, reducing the long-term risk of frame damage, whilst providing stable thermal and acoustic comfort.

"The main exterior of a SHAWOOD home sheds dust and grime and repels heat, says Barnes.

"The nano-hydrophilic coating makes it possible for built-up dirt and pollution to be cleaned by a light shower. Furthermore, unique multiple waterproofing layers safeguard the structural integrity of the home, allowing the building to breathe, reducing the risk of moisture."
Lasting communities: timeless design goes the distance
As Australia's communities continue to grow across both metropolitan and regional areas, the opportunity to consciously embrace a future built on functional, inclusive healthy and sustainable communities has never been more important.

Now, more than ever before, government, citizens and industry alike must rise to the challenge of creating lasting change for the better, built on the lessons of the past – whether it's embracing proven design principles or changing the way we think about and use innovative building techniques, materials and technology.

Sekisui House was founded on the belief that an enduring and sustainable society is one that is based on a balanced, global eco-system, where all people can live in comfort. Today, it remains committed to maintaining the four core values of sustainable urban development – social, environmental, economic and residential value.

That may well be a change from the conventional discourse and delivery of housing in Australia, but it's change for the better.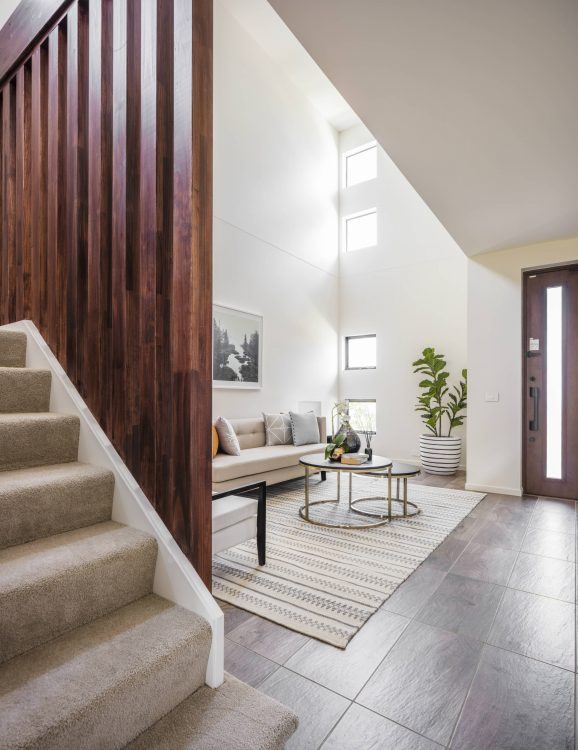 For more on SHAWOOD visit: sekisuihouse.com.au/shawood
Original article published on The Mandarin.