Bennelong Bridge opens across Homebush Bay
24 May 2016
---
In a landmark event for residents of Sydney's inner-west, Sekisui House has jointly opened the $63 million Bennelong Bridge connecting the peninsula suburbs of Wentworth Point and Rhodes.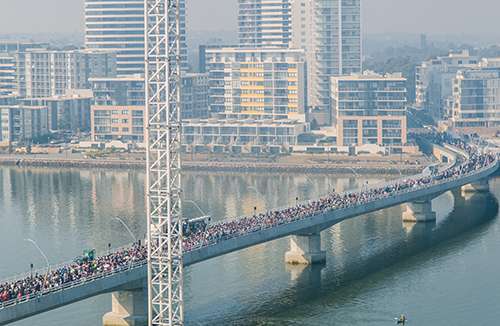 Construction on the bridge commenced in September 2014 and has taken approximately 20 months to complete. The bridge has now been dedicated to the NSW Roads and Maritime Services (RMS) as well as additional funding for future maintenance of the bridge.

Funded in conjunction with partners from the Wentworth Point Landowners Alliance Group, the bridge is the largest piece of privately funded public infrastructure in Australia and significantly, was built without any costs to local governments.

Stretching 330 metres across Homebush Bay, the bridge will create a vital link for Wentworth Point residents to the Rhodes railway station, cutting the current travel distance from eight kilometres to only a few hundred metres.

Conversely for Rhodes residents, the bridge provides direct access to the recently upgraded Sydney Olympic Park ferry wharf, Sydney Olympic Park's wealth of recreation facilities as well as a proposed public school in Wentworth Point.

Sekisui House Australia President and Managing Director Toru Abe said the opening of Bennelong Bridge marks an important milestone for the community of Wentworth Point.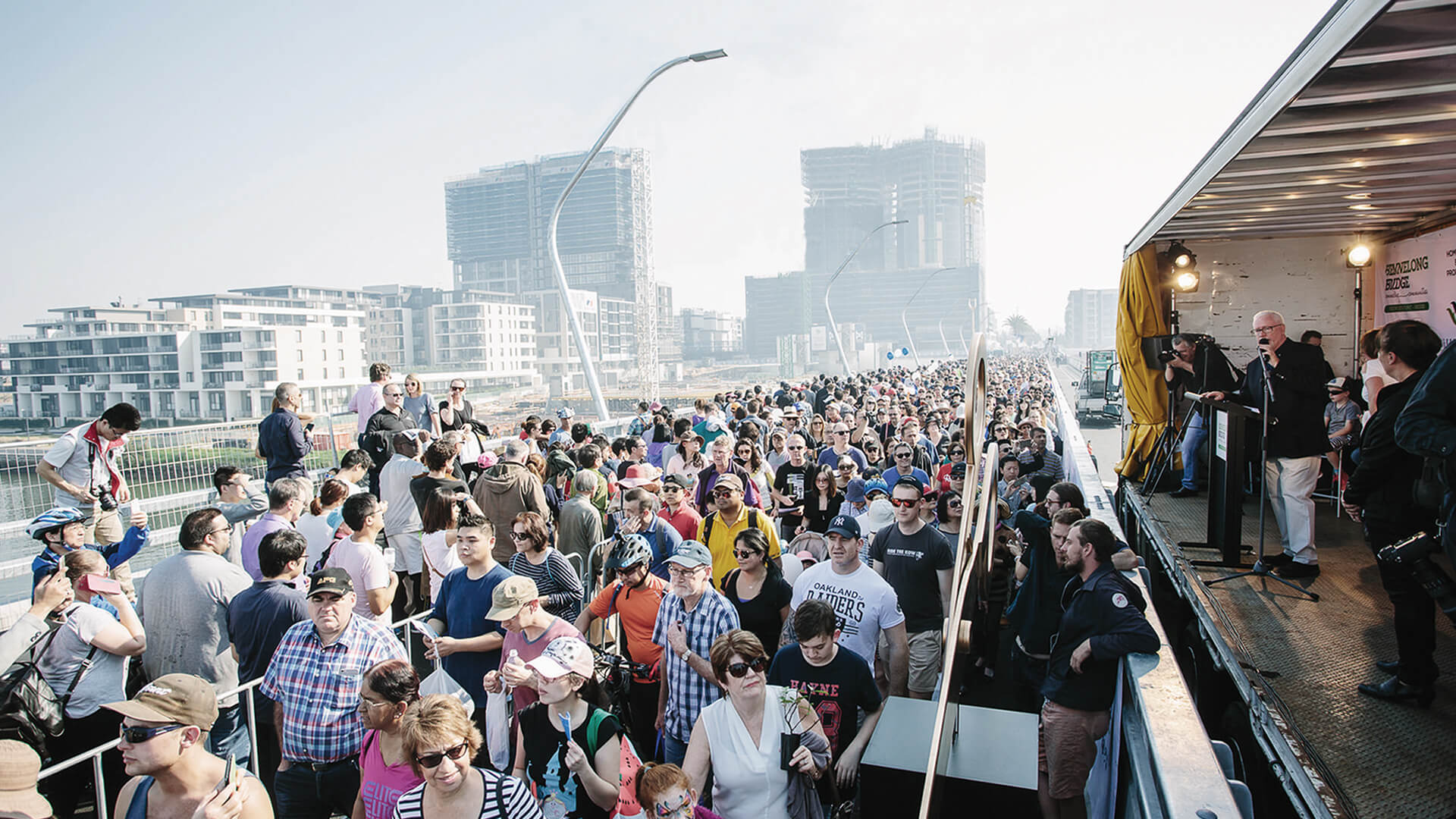 "Bennelong Bridge will provide significant long term benefit to the already thriving community of Wentworth Point and indeed the wider community of Rhodes and Canada Bay," Mr Abe said.

"Since 2009, Sekisui House has invested more than $1.5 billion in residential apartment projects and surrounding infrastructure on the peninsula and our commitment to delivery of the Bennelong Bridge reflects our world-renowned reputation for delivering vibrant, sustainable communities.

"The new bridge will also provide tremendous lifestyle benefits to the entire Canada Bay, Rhodes and Sydney Olympic Park communities which will link to an extensive foreshore pedestrian and cycleway around the peninsula stretching more than 30 kilometres."

Named after local Indigenous leader Woollarawarre Bennelong, the bridge honours his contribution to early European-Indigenous relations in the late 1700s.

In attendance at the opening were Canada Bay Council Mayor Angelo Tsirekas, representatives from local landowners and an enormous crowd from the local community.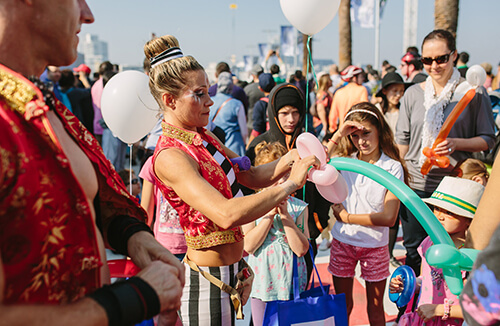 After a rousing reception and traditional ribbon-cutting ceremony, the local residents were the first people to walk across the entire length of the bridge from Wentworth Point on the western side of the bridge to Rhodes on the eastern end of the bridge.

To view the time-lapse video of the event, click here.