Prominent artist David Bromley takes up residence at West Village
31 March 2017
---
Sekisui House has partnered with prominent Australian artists David and Yuge Bromley for an artist-in-residence program at its Brisbane inner-city development West Village over the next 12 months.

David Bromley - a painter, sculptor and multiple Archibald Prize finalist - with Yuge will make their artistic mark on the masterplanned project as it transforms the iconic former Peters Ice Cream Factory site at West End.

The collaboration sees the artist's working relationship with the historic site come full circle. The well-travelled artist lived in West End more than 30 years ago, and later while living in Adelaide he was a signwriter adding colour to Peters Ice Cream's trucks.

Mr Bromley will live-in at West Village as he creates a series of magnificent murals throughout the 2.6 hectare site, including a massive mural on the Factory 1 building that will be visible from the CBD and become his largest work to date.

The partnership pays homage to West Village's location within the city's artistic hub, which encompasses West End and the South Bank cultural precinct nearby.

Mr Bromley's company Bromley & Co will set up a dedicated arts and events studio in the historic factory building from where he and wife Yuge will bring colour and vibrancy to their West Village canvas.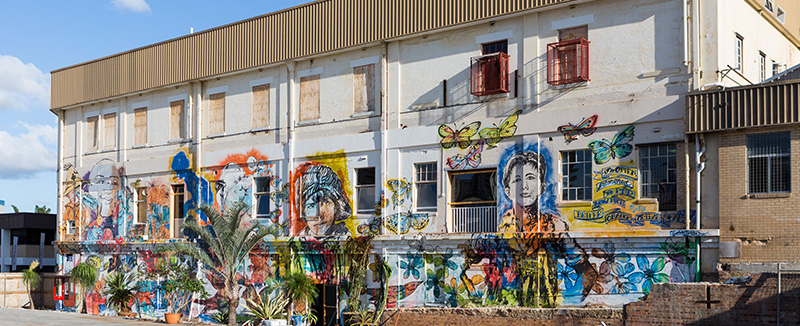 The installation will be complete and open to the public on April 8 from 10am to 5pm where Bromley & Co. will also be exhibiting David Bromley artworks; Blackman by Bromley Artworks and Angus O'Callaghan Photography, all of which are for sale.

Mr Bromley said the studio project is taking its inspiration from the diversity of form and culture in West End. Through collaborations with local artists, he also sees his tenure at West Village sowing the seeds of a lasting creative legacy.

"In any fully functioning society, the quality of life is greatly enhanced by cultural elements where the creative dimensions are sympatico with the formal dimensions," said Mr Bromley.

"At West Village, we're creating a living dialogue. We will be constantly composing and refreshing the canvas to transform what is primarily seen as a development into a cultural location.

"We're already inspired by what we can achieve here and how we can deliver strong design aesthetics to the architecture, streetscapes and open spaces."

No stranger to urban commissions, Bromley & Co is responsible for murals along Melbourne's Chapel Street fashion precinct and close to 50 murals at QIC's $655 million rejuvenation of that city's Eastland shopping centre.

West Village project director Andrew Thompson said he was delighted to have one of Australia's leading artists call West Village home as part of the project's broader activation strategy for the site.

"This collaborative partnership is about integrating art into West Village from the project's outset and creating a vibrant destination for residents and visitors to engage with," Mr Thompson said.

"The artist-in-residence program is a commitment we made to the community more than two years ago, and will be integral to the evolution of West Village."

Mr Thompson said Mr Bromley's personal history with both West End and Peters Ice Cream gave further significance to the collaboration.

"David brings a unique connection to the history of the site, but also fresh ideas and energy," he said.

The partnership involves an emerging artist program for up-and-coming Queensland talent which will be launched in the coming weeks.

The dedicated studio space will host new and exciting artists who become involved in the ongoing artist-in-residence program at West Village.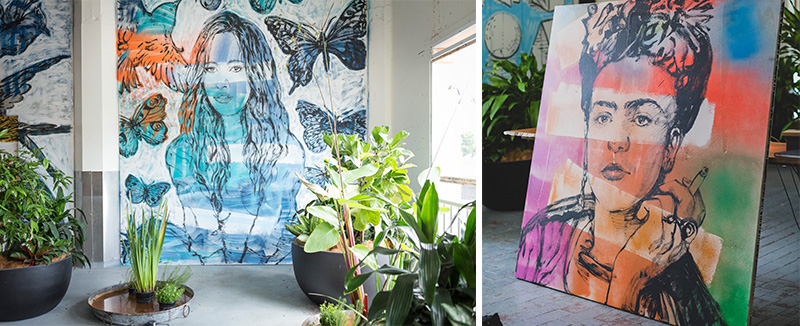 It will also become a unique venue available for future food, fashion and music events from April 18 for 12 months until restoration works on the Factory Building begins.

Located just 1.1km from Brisbane's CBD and adjacent to the South Bank cultural precinct, West Village is an iconic destination celebrating the culture and heritage of West End.

For more details visit westvillage.com.au.