Sekisui House sets its sights on the sea with a series of coastal acquisitions
19 May 2022
Sekisui House acquires three coastal sites from Sutherland to the Northern Beaches of Sydney, with plans to deliver bespoke architecturally designed contemporary homes.
---
Today, leading residential property developer and home builder Sekisui House Australia announced a series of acquisitions across Sydney's eastern seaboard, located in the Northern Beaches and Sutherland.
Supporting the developer's growth strategy to expand its footprint in sought-after locations in the Sydney metropolitan region, three newly acquired sites will offer over 40 luxuriously appointed energy efficient and highly sustainable homes, set to accrue $150 million in end value.
CEO of Residential Communities & Home Building at Sekisui House Australia, Sean Osawa, said: "These acquisitions are very unique in their character and are a first-of-its-kind for Sekisui House in New South Wales, establishing a niche pipeline of high-end residential housing developments.
"We're incredibly excited to undertake these developments, delivering contemporary homes that are individually tailored to each site's topography and designed to retain the natural characteristics of these unique coastal locations. We are also looking to bring new innovations in sustainability to further enhance the market proposition.
"Our expansion to the eastern seaboard of Sydney allows us to deliver our well-appointed and sustainable SHAWOOD homes to a new market," he said.
The three communities will hero the essence of contemporary luxury coastal living, with homes inclusive of state-of-the-art SMART technology and energy efficiency that is synonymous with Sekisui House's SHAWOOD range of homes. The design brings seamless indoor, outdoor connectivity taking advantage of the temperate seaside locations.
Site one, known as Fern Creek is located in Warriewood on the Northern Beaches of Sydney, will bring together a unique hilltop enclave of 16 luxuriously appointed, bespoke-designed homes, with commanding views of the adjacent national parks and ocean.
Site two, The Avenue, is also located in Warriewood, and will deliver approximately 18 architecturally designed homes that will include a host of lifestyle comfort and sustainable features. This collection of homes will be positioned thoughtfully across the one-hectare masterplanned site, nestled in a green alcove boarding adjacent public parklands.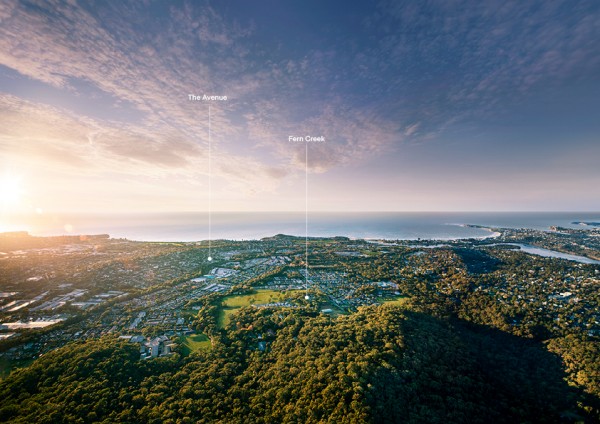 Site three, situated in Yowie Bay in the Sutherland Shire, offers a private Bayside development of nine dwellings, boasting waterfront positioning and spectacular views of this sleepy waterside suburb. Early concepts will bring together the highest standard of contemporary architecture, sustainable design and construction, and in-home lifestyle features. In line with Sekisui House's philosophy, the site will be developed to respect the natural characteristics of the land, embodying the existing water views and luscious green surroundings.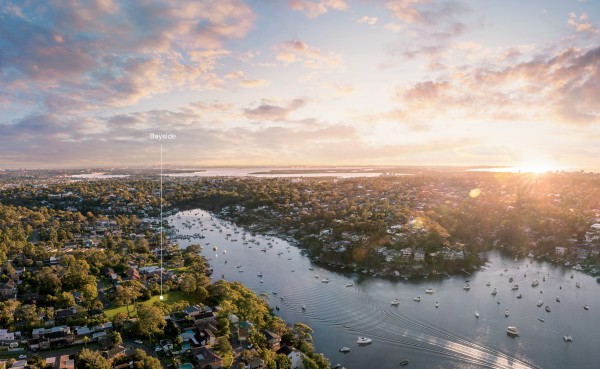 This series of acquisitions follows Sekisui House's recent acquisition at Norwest, a $375 million master planned development in North West Sydney, as well as the company's agreement with Stockland earlier this year to design and construct over 330 homes across two of the business' estates, Elara and The Gables, also located in North West Sydney.
Craig D'Costa, Executive General Manager, Sekisui House Australia, said: "Over the past 10 years, we have created an extremely strong residential offering across North and South West Sydney, providing premium housing options for residents in these regions. The acquisitions of these three coastal sites allow us to provide this same proposition to a new group of buyers. They also present us with an opportunity to demonstrate our breadth of product and capability, within a high-end boutique level of residential communities.
"Our growing portfolio of premium residential estates across metropolitan Sydney is in response to increasing market demand for high-end lifestyle housing developments that offer the very best in location, lifestyle, sustainability, and design."
Building on the business' multi-awarding-winning accomplishments in home design and innovation, Sekisui House intends to further elevate the standard of sustainability and lifestyle features of housing in Australia as it expands the portfolio. Sekisui House looks forward to delivering leading, sustainable masterplanned estates within the Northern Beaches and Sutherland region of Sydney for all to enjoy.
Construction on all three sites is set to commence in 2023, with sales opening in tandem. Find out more about Sekisui House's approach to delivering award-winning sustainable homes and communities: https://www.sekisuihouse.com.au/communities/