What to look for when buying a new apartment
07 April 2020
---
Apartments make the perfect first home or investment property, after all, apartment living is now considered the new Australian Dream, but you need to do your homework to make sure you get the right apartment for you. This has never been truer with the current Sydney and Brisbane apartment market offering a broad range of purchasing options. So we have compiled a list of things that you should consider when buying apartments in Sydney and Brisbane:

It's what's on the outside that counts
While your tenants or yourself will spend a great deal of time inside your apartment, the surrounding location is just as important. Some people fall in love with a building and forget to look further afield.

You should be looking for easy accessibility to public transport, schools and green spaces. Never assume they exist. With harbourside apartments or riverside apartments it may be obvious what the benefits are locally, but in other areas, especially ones you aren't familiar with, you may need to do some more research. Some developments such as West Village Brisbane offer much more than apartment living: there will eventually be 35 shops, a supermarket and even have a space for outdoor weekend markets and an Artistic hub.

Safe and sound
Everyone wants to feel secure, but some apartments will be more secure than others. One of the benefits of buying an off the plan apartment, is that new build developments usually offer higher security than older apartment buildings. Some buildings offer swipe passes, security codes, and security cameras. The Orchards apartments at Norwest in Sydney's northwest will have a concierge desk, to provide that extra level of reassurance for residents. So ask yourself what you think you need to feel safe.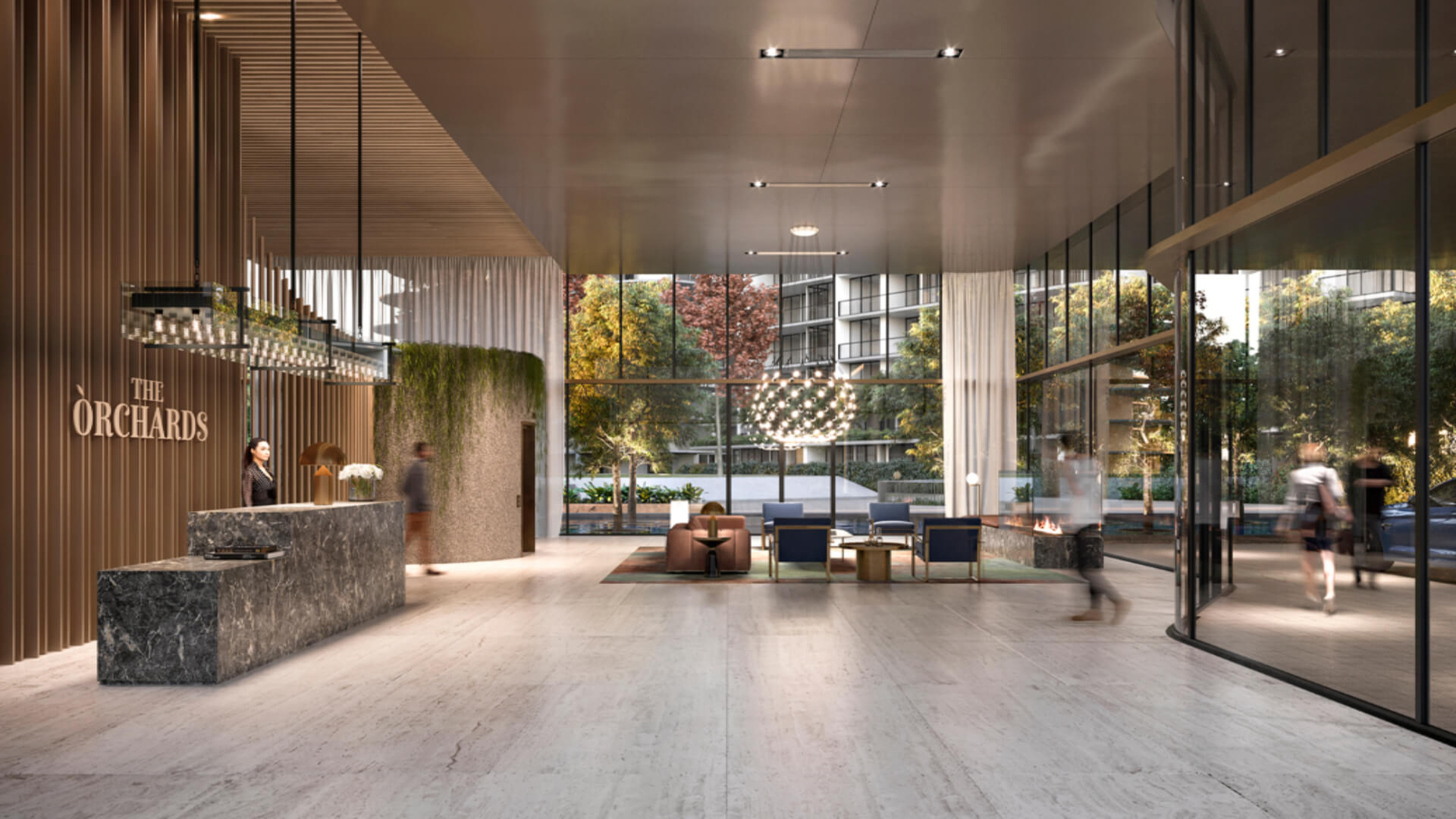 The Orchards, Norwest apartments will feature a concierge service.

Community versus just a home
With so many apartments for sale in Brisbane and in Sydney, it is worth really looking around and seeing which ones offer you the chance to buy into a community, not just an apartment. One such community is Sanctuary, located within close proximity to Sydney CBD. Surrounded by cycle paths, significant green spaces and even pop up parks, you are buying more than just a home, you are buying into a community. You should look at what these communities can offer you and your family.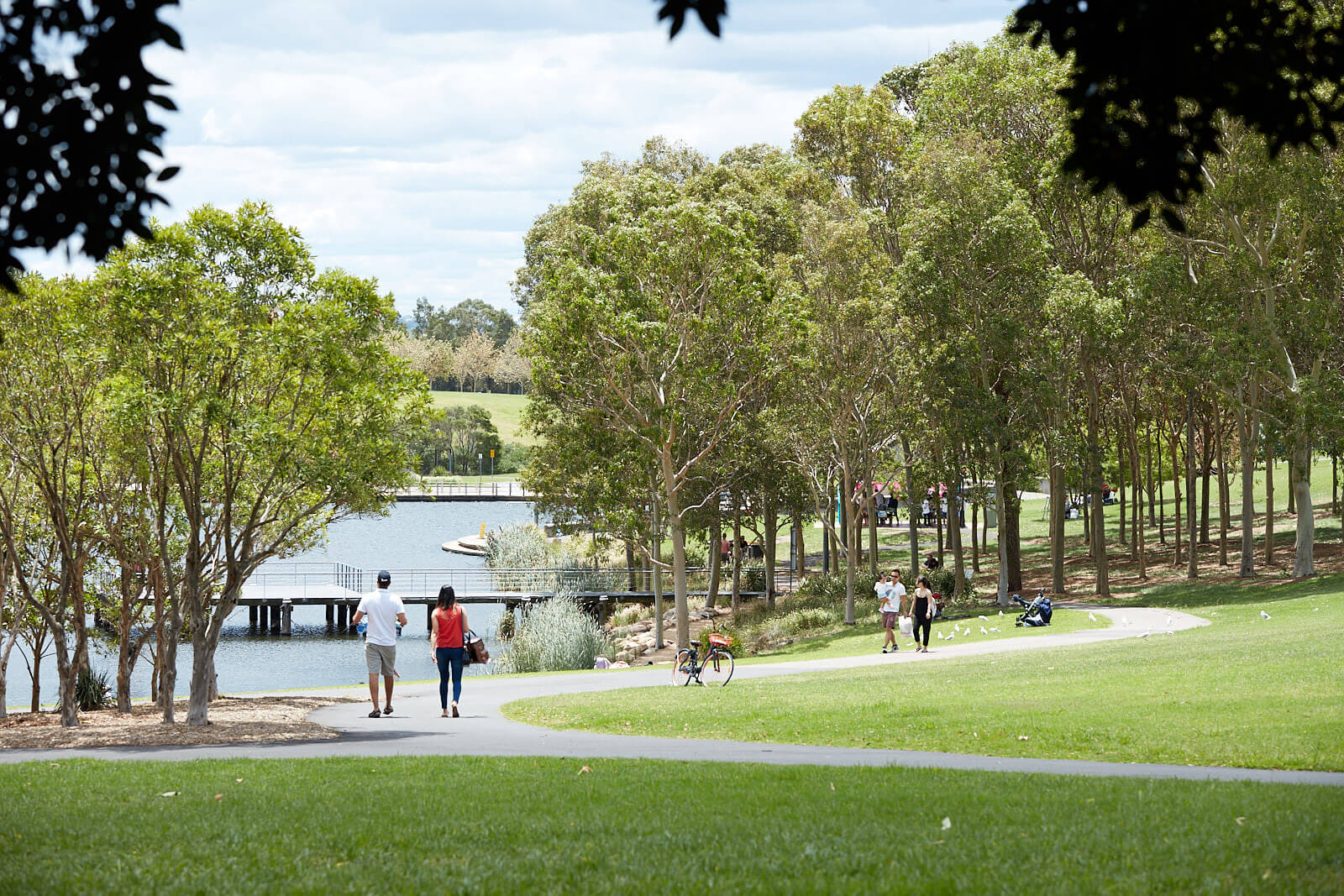 Sanctuary, Wentworth Point is surrounded by 450 hectares of parks, wetlands and foreshore, with 45km of cycle paths extending from Rhodes, through Wentworth Point, Sydney Olympic Park and along the Parramatta River.

Eco friendly Living
We suggest that you prioritise environmentally sensitive homes or communities. This is not just better for the planet, but it also has a positive impact on your investment in the future.

A truly sustainable home will be designed in such a way that it maximises natural light and air-flow (cross ventilation), and thus reduces the need for artificial lighting, heating and cooling. This means that the home typically costs less to operate. West Village apartments in Brisbane have a 6-star Green Star Community rating. The project has incorporated a range of sustainability initiatives including car share vehicles, parking for 1600 bikes and 100% of the energy supplied is carbon offset.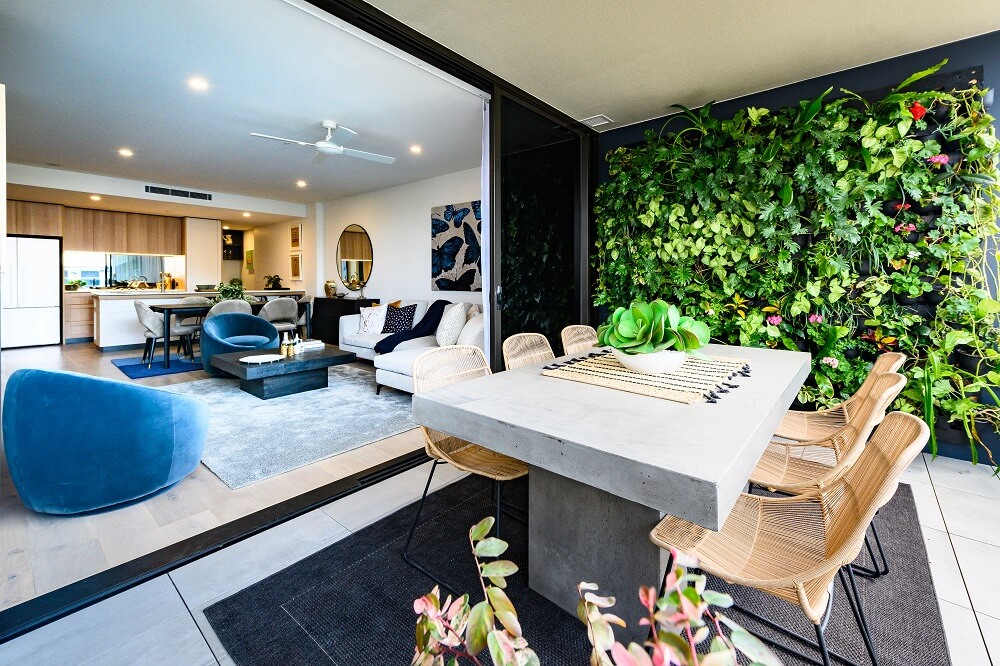 West Village is setting a new benchmark for sustainable apartment living in Brisbane.

Delight is in the detail
Some developers put more thought into their projects than others. If you have ever walked into an apartment and felt like there were large amounts of unusable or wasted space, you will know what we mean. When you go and look at apartments for sale in Sydney and Brisbane, consider how space has been used, and how rooms have been configured. And whether there is flexibility to adapt space as time moves on. This may mean spending more time inspecting than you normally would, but we promise the additional time will mean that you notice things you may not have otherwise.

Staying in to socialise
When you are going to buy an apartment in Sydney or Brisbane, consider whether connectivity has been considered in the design. In other words, whether consideration has gone into the social aspects of apartment living e.g. study nooks positioned for privacy as well as interaction. Or how seamlessly indoors space merges with outdoor space. This foresight will make all the difference when you move in.

We hope we have given you something to think about when it comes to buying an apartment. You can see here all the Sekisui House properties that are currently available. Best of luck with your search.