Greg Norman tours Sekisui House's Japanese facilities
04 May 2016
---
This follows the recent announcement by the parties achieving development approval for an Australian-first Greg Norman designed and constructed nine-hole golf course in Sydney's The Hermitage estate at Gledswood Hills, NSW.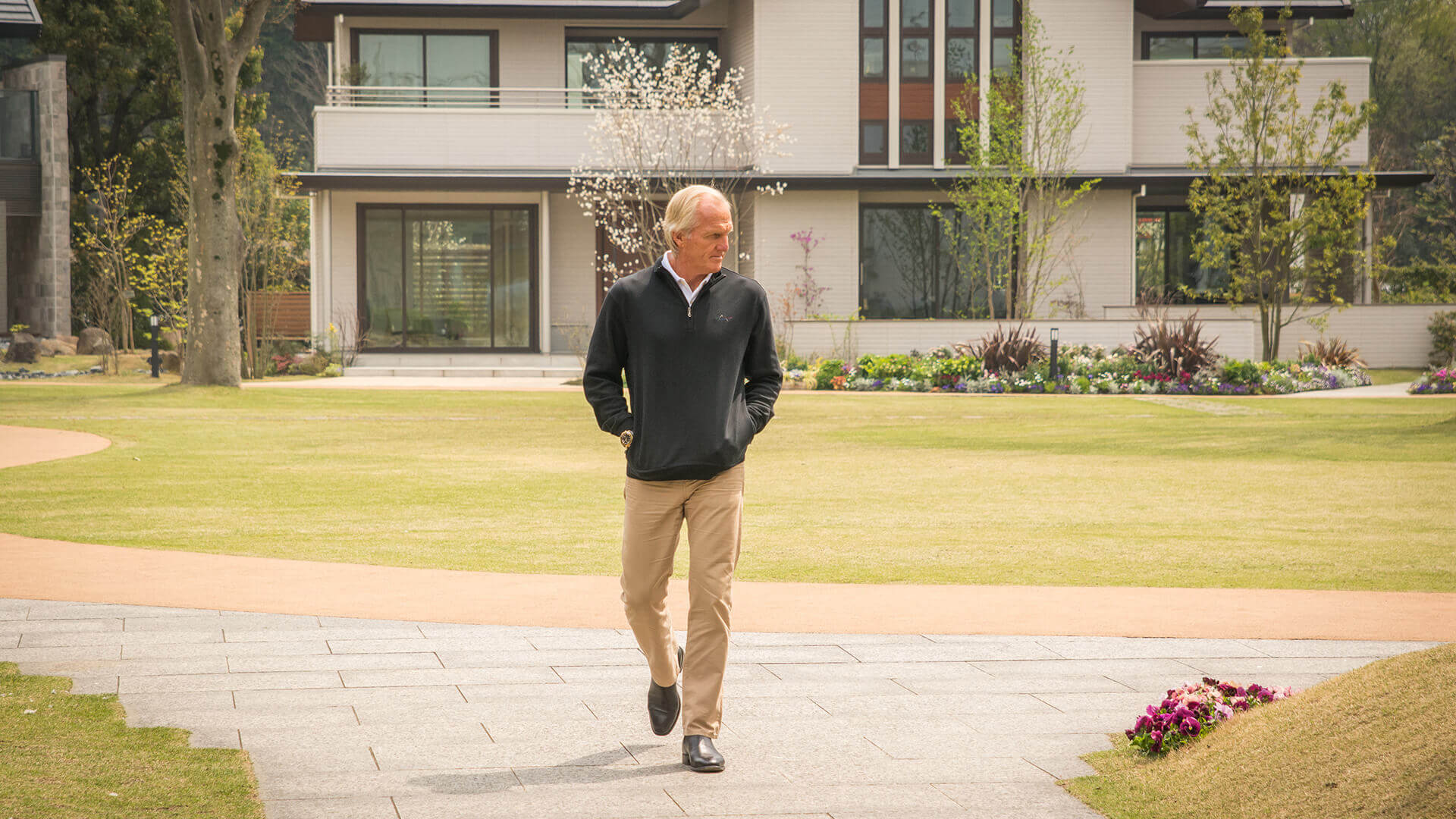 Greg Norman at Sekisui House's Dream Factory - a collection of individually themed display houses
Speaking at Sekisui House's state-of-the-art manufacturing and research facilities located in Tokyo, Mr Norman said the new partnership gives Sekisui House and Greg Norman Golf Course Design scope to collaborate on creative, innovative and sustainable developments across the world, modelled on the success of The Hermitage.
"For us, sustainability is integral to how we do business. We believe that we have a responsibility to our customers, to the communities and the environment in which we have a presence. Our 'least-disturbance' design approach is integrated into each project and results in courses that blend seamlessly with their surroundings and appear as if they have been part of the landscape for generations," added Mr Norman.
Toru Abe, CEO and Managing Director of Sekisui House Australia, sees the partnership as a natural alignment, with Mr Norman's commitment to sustainability reflected by Sekisui House's design principle of 'satoyama' – existing in harmony with nature.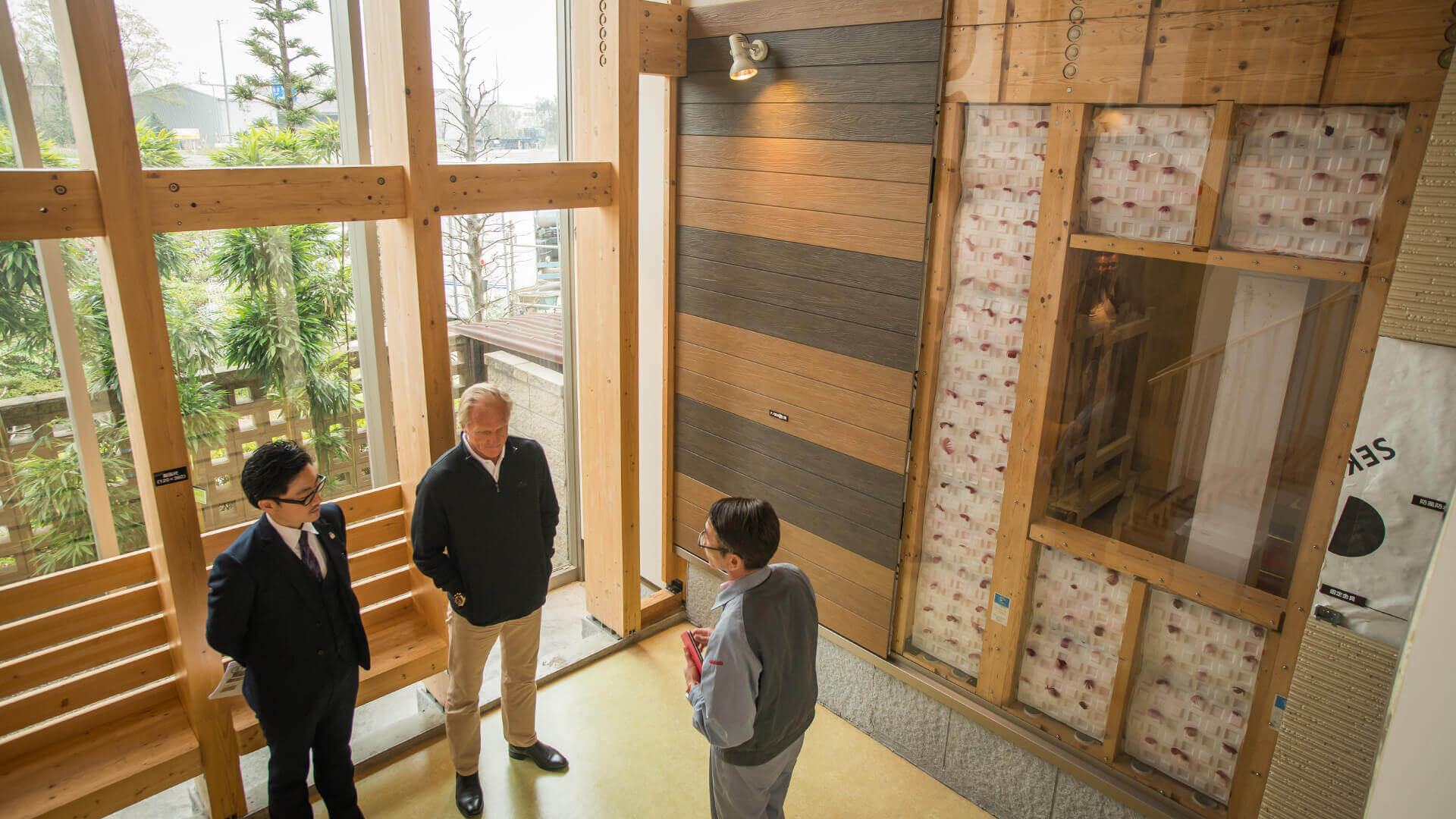 At the SHAWOOD Structure Demonstration House.

"Our growing relationship with Mr Norman supports our mission to continually set the benchmark for golfing and housing developments around the globe. Mr Norman is a true legend in both golfing and entrepreneurial circles and embodies our company-wide desire to deliver nothing but the best to our homebuyers and communities. With a range of developments in the pipeline, including our innovative SHAWOOD homes, we look forward to the potential to expand our business relationship with Mr Norman," said Mr Abe.