How homes and construction will change following COVID-19
13 August 2020
---
The COVID-19 pandemic has sparked major changes in our world and has resulted in a rethink of our current way of life. We are already seeing a number of significant changes in how people live, work and socialise.

These shifting trends have far-reaching implications for the design of our homes for the future. Being quick to adapt to these changes is important in creating resilient homes and communities that will stand the test of time.

Here are some of the biggest shifts since COVID-19 and solutions for adaptive design.
The value of public space
Social distancing restrictions due to COVID-19 meant many of us were confined indoors, with a walk around the neighbourhood one of our only outdoor activities each day. As a result, the popularity of public spaces has increased dramatically with people much more engaged with their local park, walkways and cycleways, with this trend set to continue for the long-term.

While public space has always been a consideration in community design, it will need to become a focal point for developments moving forward. The natural ecosystem of a site should be a key driver for the design, creating a welcoming space for the wider community to enjoy, and one that connects into existing infrastructure such as nearby parks and cycleways.

At Sekisui House Australia we employ the Japanese philosophy of Satoyama, which refers to connecting communities through 'ribbons of green'. We bring this concept to all of our communities which are designed around the existing native environment to maximise green spaces and create harmony between nature and the built form. These public spaces play a major role in the development, helping to build community connections and promote resident health and wellbeing.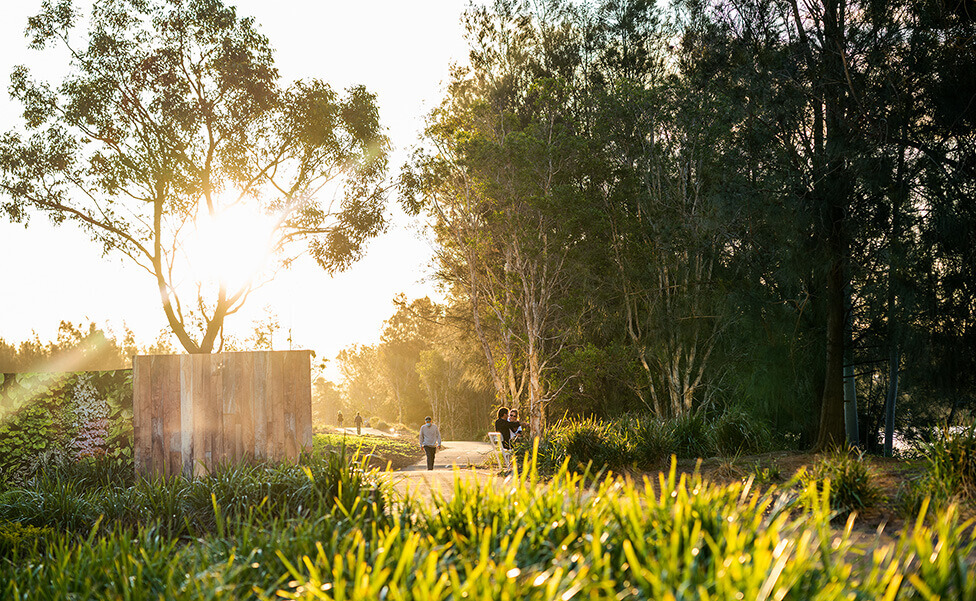 Ribbons of green - Sanctuary

Sanctuary at Wentworth Point in NSW is a key example of a new community where parks and green space are the key focus of the design. Working with Turner Architects, the design moved away from an urban scheme with street blocks and an internal park, to a much more integrated park relationship that capitalised on the location. Over 450 hectares of parks and wetlands were weaved into the design, and 45km of cycle paths extending from Rhodes through Wentworth Point, Sydney Olympic Park and Parramatta River.
Flexibility in apartment design
With many working from home or juggling home schooling during COVID-19 the importance of flexible space in apartment design has become paramount. While some developers already include study nooks in apartments, they are often only suitable for short periods of activity and are located in open plan living spaces. As people look to increase their time spent working at home in the future, we need to rethink design to have a dedicated work area that can be separated as well as being ergonomically friendly, accessible and efficient.

One design solution is the introduction of more flexible rooms or adaptive spaces which can be used as a home office, exercise area, music room or separate dining area. This space can be closed off or partitioned and is acoustically designed to minimise noise to the rest of the home, particularly important for video conferences where people need privacy and minimal background noise.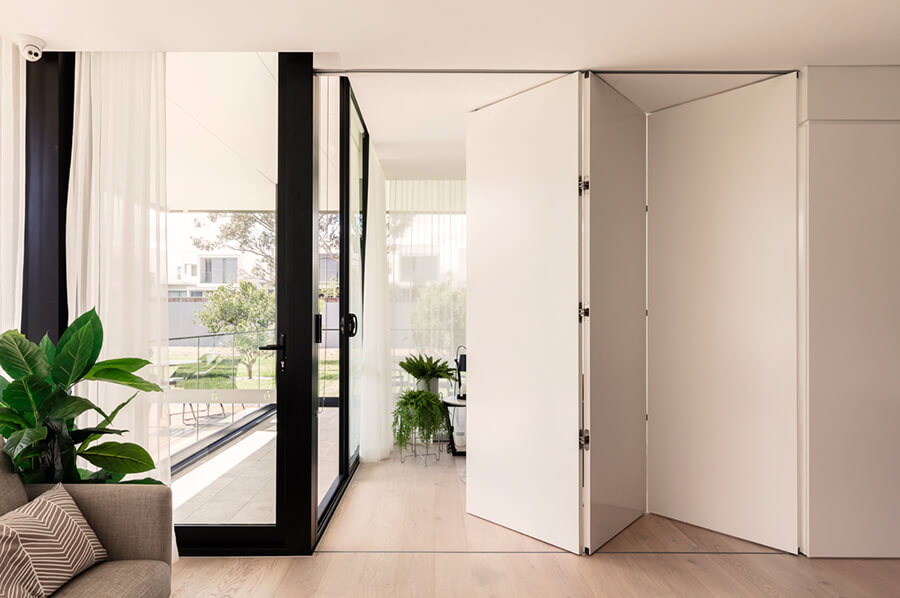 Adaptive design - Flexi-room at The Orchards
Focus on local
COVID-19 has sparked a resurgence of the local community as people are wanting to live, work, shop and socialise all in the one place.

Just as we are seeing a growing demand for flexible space in the home, we are seeing a need for flexible space in the community. People are wanting a third-space in the local area that can be used for a variety of functions, allowing them to get out of the house but not leave the confines of the community. This multi-purpose space could be used as a co-working space, conference room for meetings or video calls, gym, wellness retreat and more.

Mixed-use precincts will grow in popularity as people are wanting retail amenity on their doorstep. Where physical retailers aren't available, developers will need to plan for an increase in online shopping and deliveries. Communities will start to include digital locker systems, a delivery hub or concierge services to manage parcels.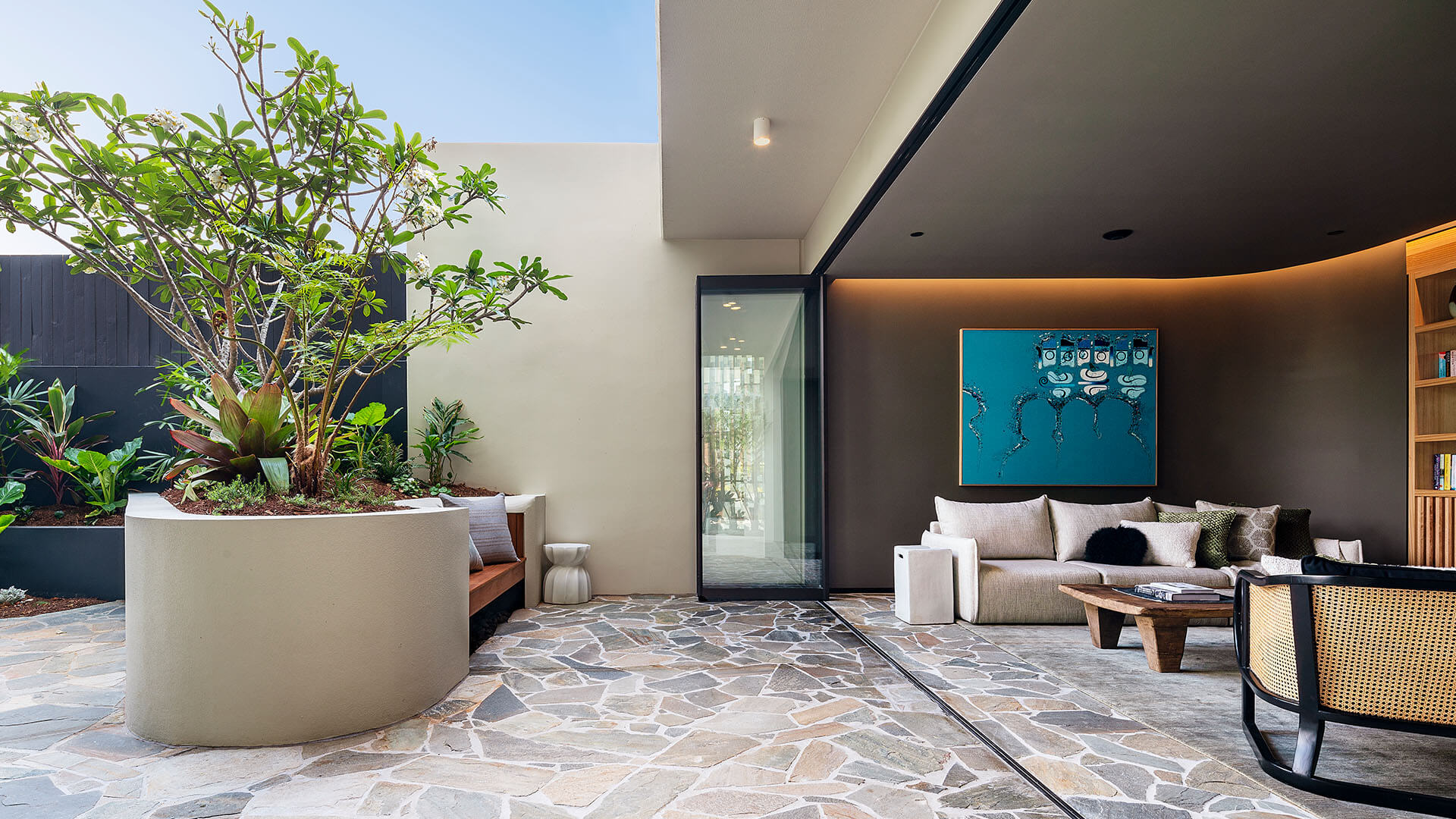 Shared amenity - Library at Arcadia North, West Village
Challenges spark innovation
If we look to global examples of how other countries have adapted to change, we see that innovation is often born out of a challenge. Take Japan for example, the country is prone to natural disasters due to its location on the ring of fire including tsunamis, earthquakes, cyclones and volcanic eruptions. Adapting quickly to this environment was crucial to build resilient communities. After the Kobe earthquake in 1995, one of the worst disasters in Japan's history, Sekisui House, Ltd. conducted extensive research and testing at our R&D Institute in Kyoto to develop a new construction technique to create more durable homes that could withstand earthquakes. The SHAWOOD technique is a sophisticated pre-engineered system that delivers a stronger home, is cost effective, and constructed in a significantly shorter timeframe. Metal joints are used to deliver perfect calibration within millimetres to lock the structure together, providing extreme accuracy and strength. The efficiency of this system allows for more thoughtful design and lower maintenance to create a more resilient home.

In addition, natural disasters in Japan often cut communities off from power for extensive periods of time. Sekisui House has leveraged its technological and construction capabilities to create Japan's first smart grid, producing renewable energy for local consumption, thereby giving control back to the communities when disaster strikes.

Lessons can be learnt from this process and applied to Australia to help us adapt to the many changes caused by COVID-19. We must continue our focus on research and development, testing new design innovations and solutions to build resilient homes and communities of the future.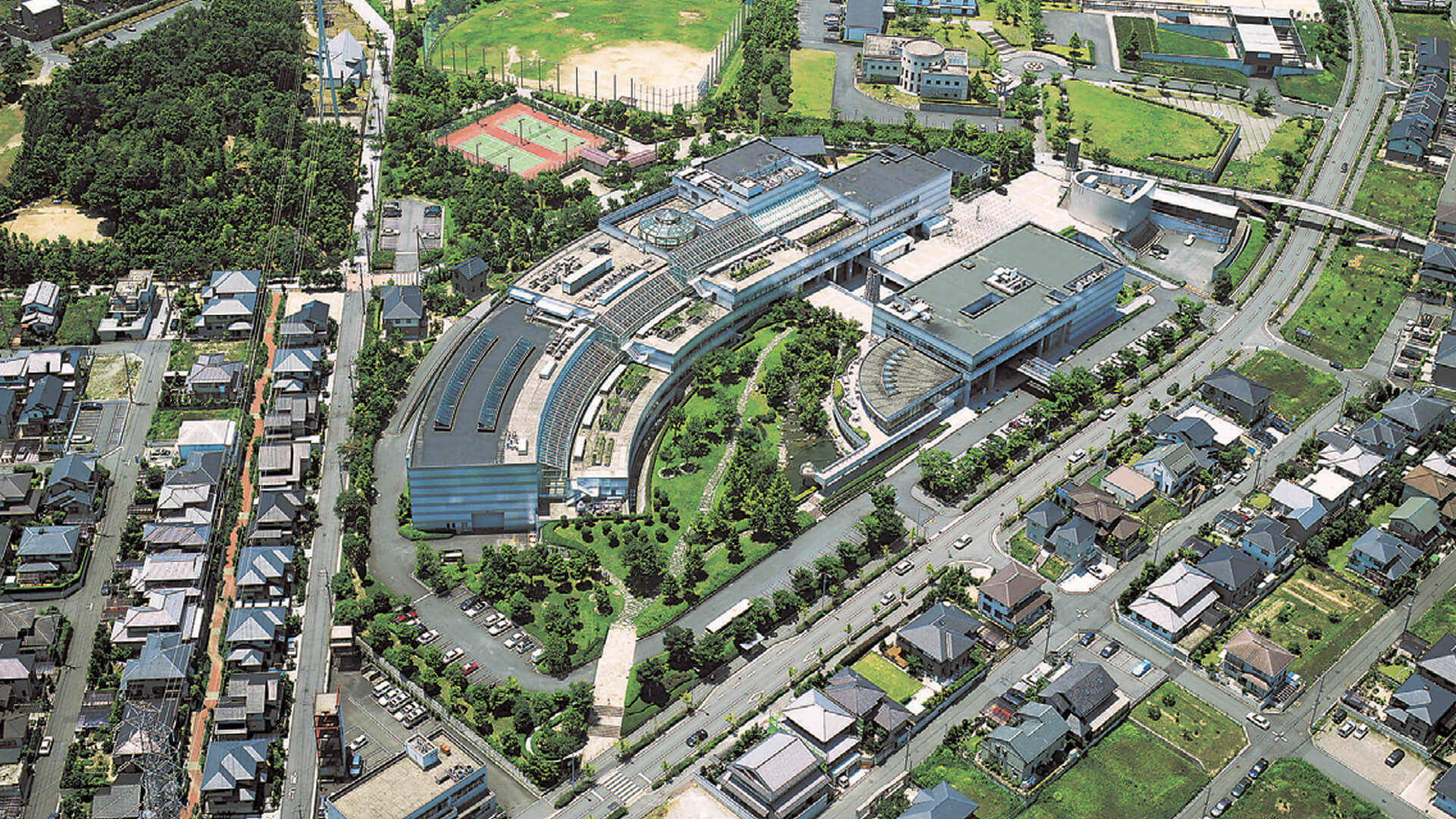 Sekisui House's Comprehensive Research and Development Institute in Kyoto, Japan