The Ritz-Carlton Hotel to debut in Fukuoka, Japan
08 July 2019
---
Marriott International has signed an agreement with Sekisui House to open a new Ritz-Carlton hotel in Fukuoka – a deal that would bring the iconic brand's legendary service and signature luxury to Kyusyu Island for the first time.
The hotel will be developed and owned by Daimyo Project TMK, a consortium of five companies including Sekisui House, Ltd., the project manager for the hotel. The Ritz-Carlton, Fukuoka, which would be the brand's seventh hotel in Japan, is scheduled to open in Spring 2023.

"We are thrilled to announce the signing of The Ritz-Carlton, Fukuoka, with Sekisui House, a long-time developer of Marriott International hotels," said Craig S. Smith, President and Managing Director of Asia Pacific, Marriott International. "The signing of this property underscores continued demand for The Ritz-Carlton brand 20 years after it first entered Japan and Fukuoka, with its rising inbound tourism, is an especially ideal location."

Sekisui House's longstanding partnership with Marriott International has already seen the launch of three hotels in Japan, and several more in its pipeline across the country.
"I am very pleased that we were able to invite The Ritz-Carlton, Fukuoka as part of this significant project for the city of Fukuoka," said Yoshihiro Nakai, President and Representative Director, Sekisui House, Ltd. "I firmly believe that The Ritz-Carlton, Fukuoka will increase the level of quality hospitality and become a meaningful accent for those visiting this wonderful city for leisure or business through our long-term collaboration with Marriott International."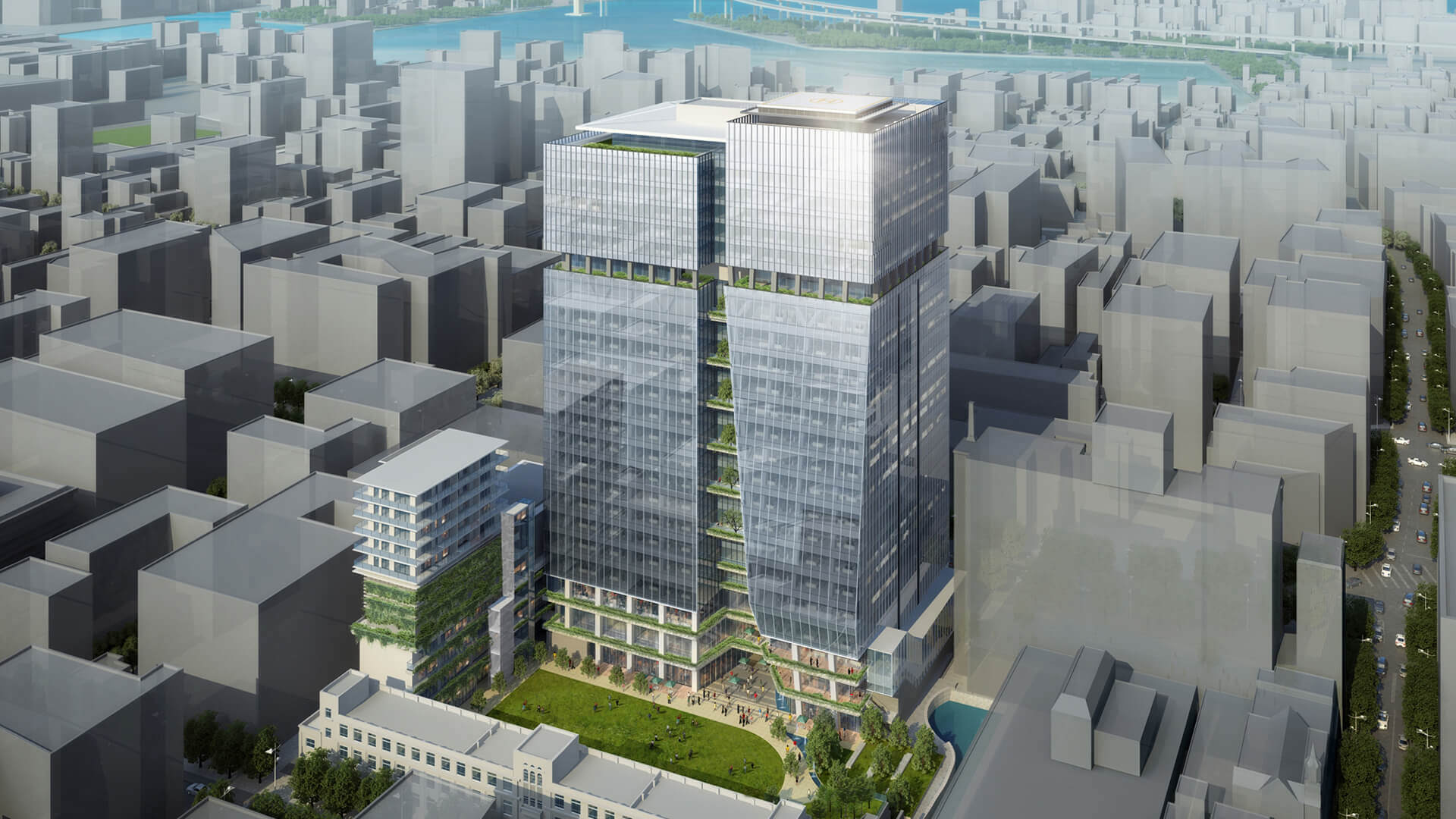 Artist Impression - Fukuoka's first Ritz-Carlton hotel.

The Ritz-Carlton, Fukuoka will be part of a new, 24-storey tower that will include high-end retail and office space. The tower is set to rise within "Tenjin Big Bang," a redevelopment project led by Fukuoka City aimed at creating an attractive urban lifestyle destination within the city's core commercial and business districts.

The new hotel will boast an incredibly convenient location, within 5-minute walking distance from the nearest Tenjin Station, and a 15-minute walk from Hakata Station, where the Shinkansen bullet train conveniently links the city with Tokyo and Osaka. Fukuoka International Airport is only six kilometres from downtown Fukuoka, with direct connections to Beijing, Hong Kong, Seoul, Shanghai, Singapore and many other cities.


References:
Sekisui House, Ltd. Press release
The Ritz-Carlton Hotel to debut in Kyusyu Island