Turning the home into a platform for happiness
09 January 2019
---
At CES 2019, the world's largest consumer electronics show held in Las Vegas, Nevada this week, Sekisui House showcased their latest project, the "Platform House Concept". By applying advanced technology, the Platform House aims to turn homes into a platform for happiness, enhancing the comfort and lifestyle of its residents.
The Platform House Concept is set to dramatically change the industry model of housing with health-based solutions in response to the 100-year generation society. The house looks at the health of its residents in three aspects – emergency response, health monitoring over time, and preventative care.

In the case of sudden onset diseases and conditions that threaten lives, particularly those with a high likelihood of occurring at home (eg. stroke, heart attacks, fainting), early detection is vital. By comparing collected data against pre-set parameters from everyday life, the house can detect any irregularities in the resident's health. Abnormal data is communicated to a nearby centre with medical staff on standby who checks in with the resident to confirm their safety. In the event of an incident, the house can be remotely unlocked and paramedics can enter the house to treat the resident.

As a health monitoring service, the resident's biodata, such as breaths per minute and heartbeat are acquired and analysed to detect signs of illness.

As preventative care, the house combines biodata and house environment data to control the temperature, humidity, and lighting etc in a room, to achieve a comfortable and pleasant lifestyle.

There is a great need for the early detection feature which is not limited to detached housing, but also will be applicable to apartments, hotels, nursing facilities and more. This technology would greatly reduce social cost and improve quality of life for society as a whole.

Technology new to home builders are being developed through broad alliances with specialised high-end companies such as AIST / Hitachi / Faculty of Science and Technology, Keio University / Keio University Hospital / KONICA MINOLTA / NEC / NTT COMWARE.

Japan has an aging population, and as a result, a significant number of accidents occur at home. Every year, roughly 15,000 people die because of these accidents. Along with the aging society, the health consciousness of the population is also increasing. In order to realise the idea of a house that will support safety, security and health, it is believed that the most effective tool is wearable types of technology that use radio waves or infrared rays to look after consumers, while also protecting their privacy, without providing discomfort and stress. As a technology to support the health of people, I would be happy to see Sekisui House's Platform House research implemented in society.

Professor Tomoaki Ohtsuki
Faculty of Science and Technology, Keio University

Sekisui House will continue to expand their range of partners, complete verification tests and clinical trials in line with their plan to launch the services of the Platform House by Spring 2020, coinciding with the 60th anniversary of Sekisui House's founding.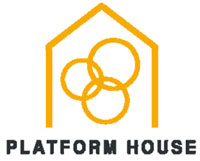 For more information, please visit https://www.sekisuihouse.co.jp/pfh/en/