Brisbane Ice Cream Festival set to become an annual event for West Village
13 March 2017
---
The inaugural Brisbane Ice Cream Festival last weekend has been declared a resounding success, leading organisers to announce it will become an annual fixture on Brisbane's growing foodie calendar.

More than 5000 people descended on the historic Peter's Ice Cream Factory at West Village in West End for a day dedicated to all things ice cream - with a subtle taste of the past.

They were among the 36,000 people who registered on Facebook their interest in attending the event.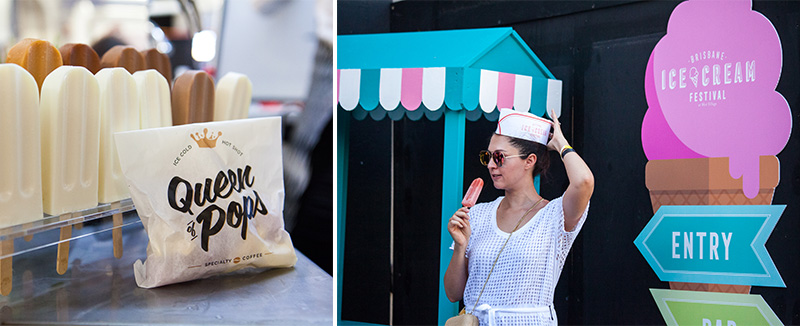 In all, about 2000 litres of ice cream from 21 specialist vendors were consumed at the Brisbane Ice Cream Festival on Saturday, March 11.

The overwhelming response had led organisers to cap attendances to 5400 lucky ice cream lovers who registered for free tickets.

West Village Project Director Andrew Thompson said he was thrilled with the response and support from the public and looks forward to next year's festival.

"The Brisbane Ice Cream Festival was a huge success. It was great to see Peter's Ice Cream Factory once again filled with ice cream, which was enjoyed by all," he said.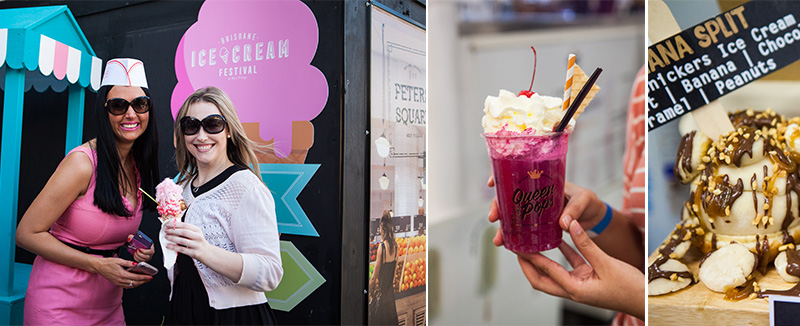 "Following the overwhelming success of the festival, West Village has decided to make the Brisbane Ice Cream Festival an annual event, with the hope to grow and expand the event in the coming years to allow for more attendees to meet public demand."

Mr Thompson said the Ice Cream Festival was a great day of fun, creativity, and sense of community, but it was also a celebration of the history of the site.

"The Ice Cream Festival was a great opportunity to showcase our vision for West Village and the Boundary Street precinct, where we are re-imaging the heritage-listed buildings to create a bustling retail and community hub in the heart of West End."

The former Peter's factory is one of two buildings that will be retained as part of developer Sekisui House's masterplan for West Village, which includes a delivery of apartments, townhouses, a vibrant mix of laneway retail, green lanes, community spaces and extensive parkland.

Watch the highlights from the day here.

For more information about West Village, click here.