Christmas spirit spread to troops across the globe
13 November 2018
---
Ripley Town Centre is getting into the gift of giving over the festive season, calling on its retailers, staff and the community to assist in donating Christmas Defence Care Packages to overseas troops.

The town centre staff and volunteers will coordinate and package donated items via a donation chute, accepting various non-perishable items that will be included in the Care Packages.

Sekisui House, Community Development Officer Sarah Hardie said the Australian troops sometimes spend years away from their loved ones, so this is a great opportunity to express gratitude for the defence force's selfless work.

"This is a perfect opportunity for us all to say thanks to those serving overseas," Ms Hardie said.

"We are expecting to see enormous generosity from our community, retailers and Ripley Town Centre representatives by donating their time and items to this excellent cause," she said.

With the Amberley RAAF Base nearby, the cause hits close to home. The Town Centre is encouraging its retailers, staff and the community to get behind this worthy cause and help send a little piece of home to the 3,000-plus Australian servicemen and women who are currently serving overseas.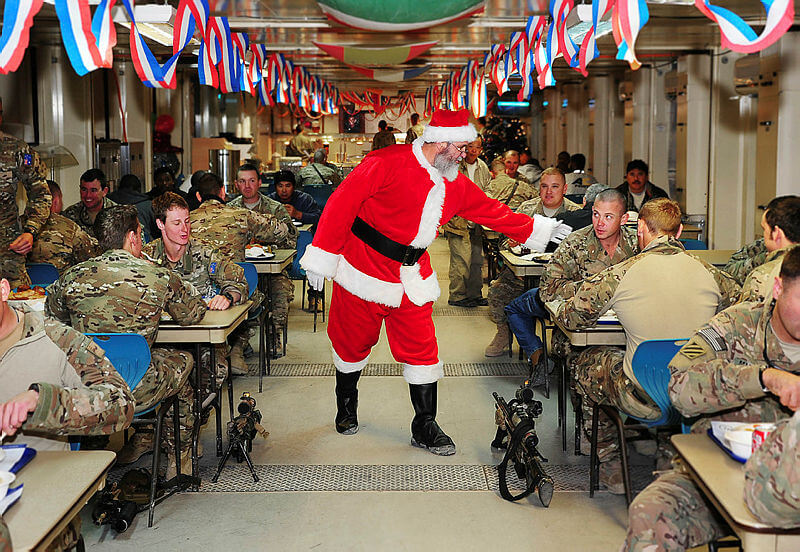 The Australian Defence Force organises Care Packages to be sent to troops across the globe including the Middle East, East Timor and the Solomon Islands every Christmas and Anzac Day.

Organisers are encouraging the community to donate items that soldiers would be missing from home, anything from Vegemite to Anzac biscuits and Macadamias. Other non-perishable goods to include are toiletries, magazines, games and DVD's.

The community is encouraged to send a letter of support along with donations to let the defence force know Australia is thinking of them while they are away.

Employees of Sekisui House, Ripley Town Centre, and managing agent CBRE will volunteer their time on Wednesday 5 December to pack donated items, prepare the care packages and distribute to troops.

Ripley Town Centre senior development manager Taku Hashimoto said employees are keen to get involved in the Christmas cause and share the festive spirit.

"The teams have been extremely receptive by acknowledging the sacrifices made by the defence force and selflessly offering donations and their own time to help package and send-out the goods," Mr Hashimoto said.

"We have a lot of respect for the Australian troops and this is a very deserving group of men and women to donate to this Christmas.

"It will be great to see the community band together and we are looking forward to seeing the contributions made over the Christmas period" he said.

Items for care packages must be donated to the chute at Ripley Town Centre by 2 December to send off in time for Christmas.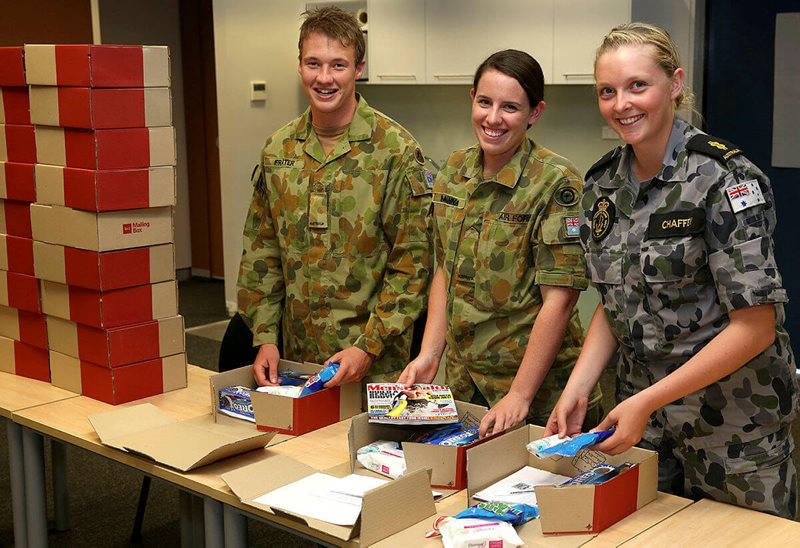 Although all non-perishable gifts for the troops are welcome, The Australian Defence Force encourages gender-neutral donations and cannot accept items for military dogs due to their training programs and dietary restrictions.

Keep an eye on Ripley Town Centre's website and social media pages for more information on the donations and how you can get involved.

For more information visit www.ripleytowncentre.com.au