Sekisui House Australia Bolsters World-Leading Green Credentials
06 October 2000
---
Sekisui House Australia is leading the way in sustainability, with four of our Queensland residential and mixed-use projects either targeting or achieving a minimum 5 Star Green Star certification from the Green Building Council of Australia (GBCA)..
Across Ecco Ripley and Ripley Town Centre near Ipswich, West Village in Brisbane's West End and Yaroomba Beach on the Sunshine Coast, we continue to invest in green initiatives, demonstrating our ongoing commitment to holistic sustainable design.
Ecco Ripley re-certification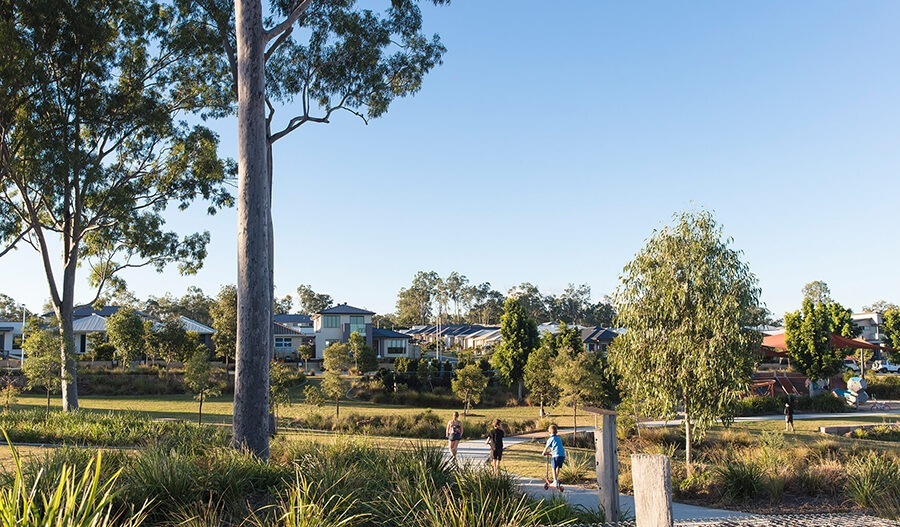 More than 20 per cent of Ecco Ripley to be dedicated to green, open space, encouraging walkability and active living.

In a first for the Ripley region, residential community Ecco Ripley recently received recertification of its 5 Star Green Star Communities rating following its original certification in 2015.

Sekisui House Australia CEO and Managing Director, Hide Seguchi, said this achievement aligned with the company's 'love of humanity' philosophy — to create communities and homes that integrate existing natural habitats with built environments.

"We place sustainability at the core of our management approach, because we have not only the ability, but also the responsibility to make our homes and communities the happiest places in the world," Mr Seguchi said.

"Our continued investment in research and development allows us to create industry-leading living environments that also seek to protect and conserve our ecosystem."

For example, Sekisui House Australia's MIRAI home product range — exclusive to Ecco Ripley — features self-cleaning facades, insulation using 80% recycled material, solar panels and smart security system, helping residents save money on energy while reducing the community's carbon footprint.
Ripley Town Centre milestone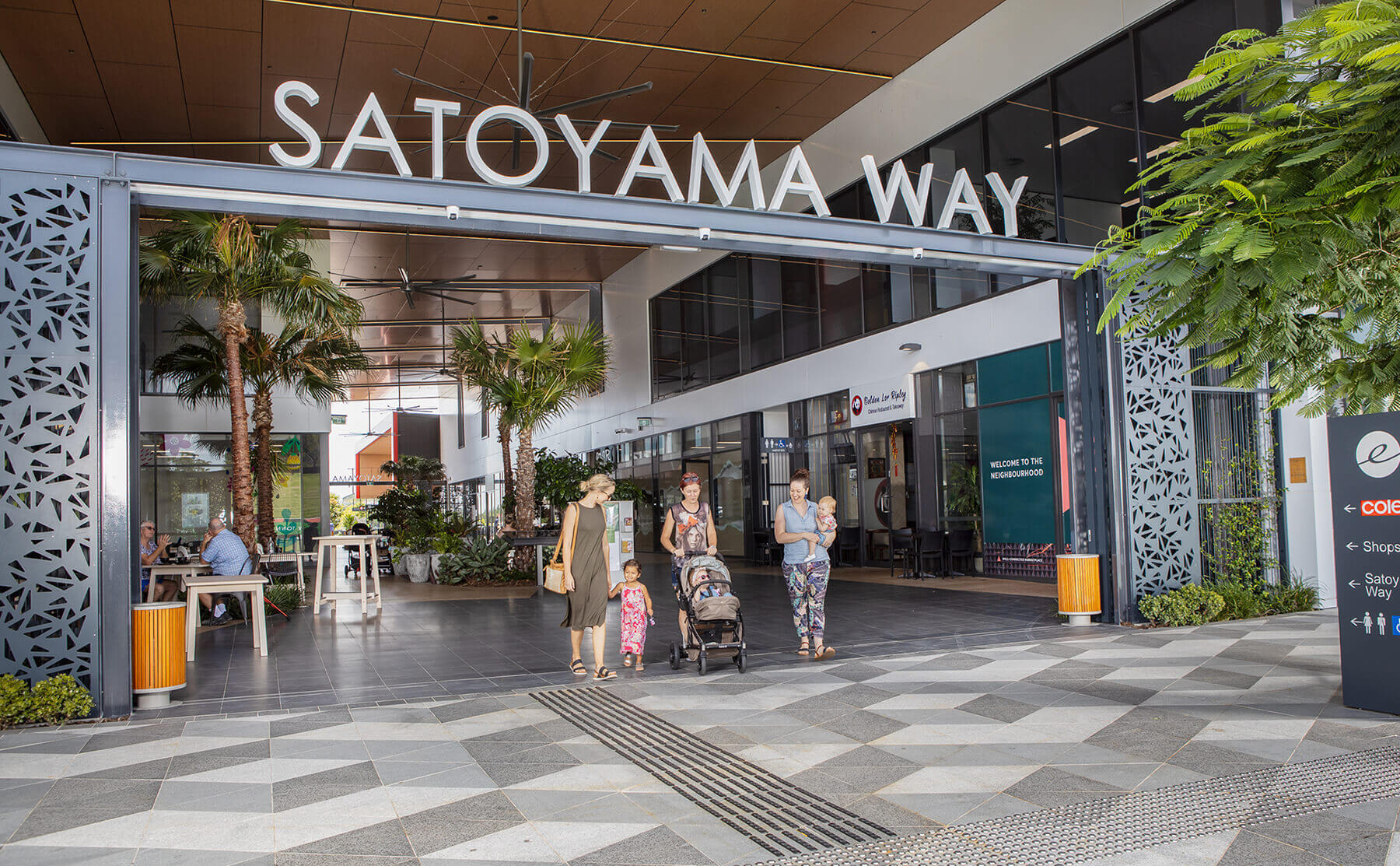 At its core, Ripley Town Centre has been guided by the Japanese principle of "Satoyama", meaning "ribbons of green".

Meanwhile, Ripley Town Centre's recent 5 Star Green Star Design & As Built certification represents Australian excellence in sustainability, and marks a significant milestone as Sekisui House Australia continues to deliver on the Ripley Town Centre vision.

Solar panels positioned on the Centre's roof and carpark generate around 75% of electricity for the existing shopping environment, which feeds into a centralised, private community energy network.
World-leading West Village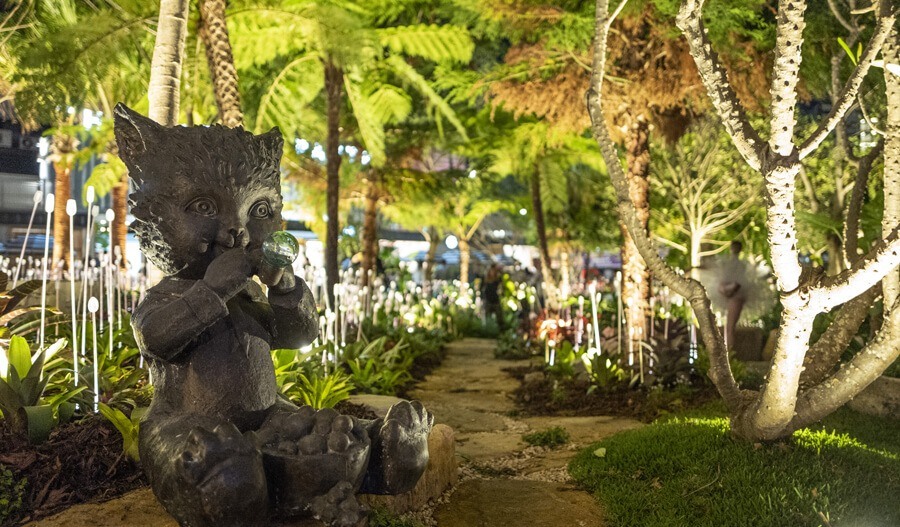 West Village is at the forefront of sustainability, having achieved a world-leading 6-Star Green Star Communities rating.

Importantly, the GBCA certification recognises not only environmental initiatives, but also a community's ability to enhance health, prosperity and quality of life, which has been key to the success of West Village.

Mr Seguchi said that arts and culture has played a critical role in delivering social sustainability outcomes to the $1.1 billion mixed-use West Village development, having achieved a world-leading 6 Star Green Star Communities rating in 2017 — the highest accolade for masterplanned precincts in Australia.

"The relocation of Metro Arts from Brisbane from the Brisbane CBD to West Village will generate a number of cultural benefits for the community, delivering West End's first new theatre in 25 years, two galleries and other bespoke facilities," he said.
Yaroomba Beach targets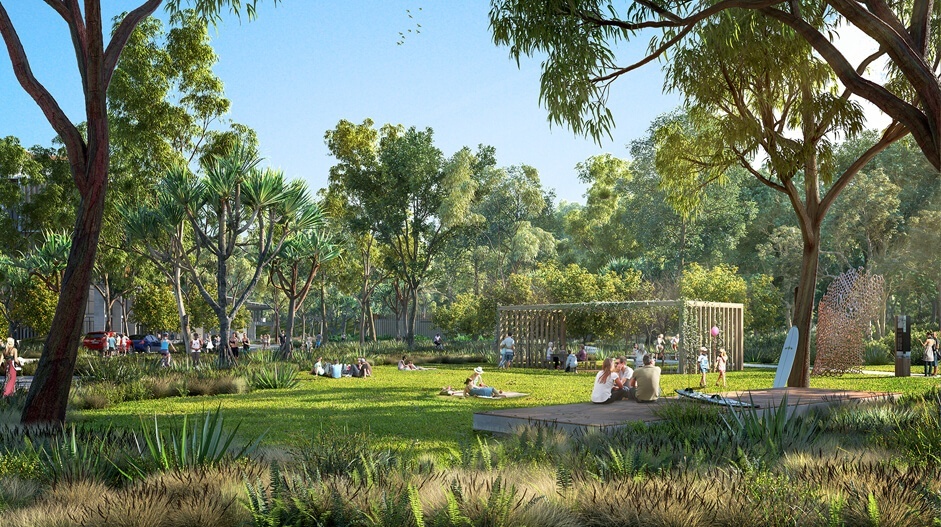 The resort is also on track to receiving an Advanced Ecotourism Certification—the highest rating from Ecotourism Australia.

While Yaroomba Beach is still in its planning and approvals phase, Sekisui House Australia remains committed to targeting a 5 Star Green Star for The Westin Coolum Resort and Spa in the Design & As Built category, and a 6 Star Green Star for the masterplan in the Communities category.

With only one other hotel achieving a 5 Star rating in Australia to date, The Westin Coolum Resort and Spa will seek to implement energy and water metering, waste management systems, rainwater harvesting, targets for recycling of construction waste and improved air quality, and a range of other green initiatives to achieve the GBCA target.

These combined projects, which represent an investment of almost $4 billion upon project completion, not only deliver economic benefits for their communities and the Queensland economy, but also continue to elevate the standard of social and environment sustainability.